Chad
Presidential republic
independant since 1960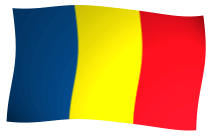 Region:
Central Africa
Area:
1,284,000 km²
Local name:
جمهوريّة تشاد / Tchad
Capital:
N'Djamena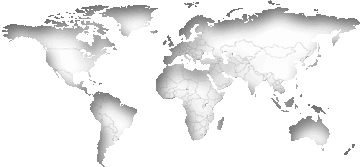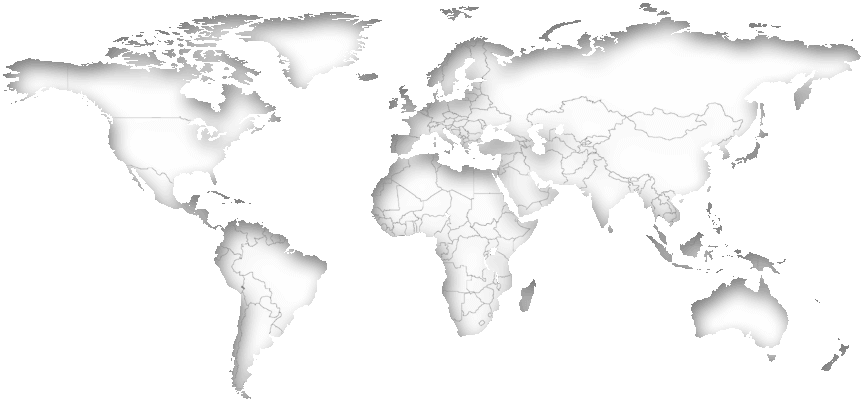 Geography
Chad is a landlocked country on the southern edge of the Sahara in Central Africa. The land has a total area of 1,284,000 km² (495,755 mi²). This land area is approximately 185% of the area of Texas. Chad is thus one of the largest countries in Africa and the 21st biggest in the world. With thirteen inhabitants per km² it is one of the most sparsely populated countries on earth. A considerable share of the inhabitants (76%) belongs to the rural population.
Chad lies at an average elevation of 543 meters above sea level. The highest mountain peak (Emi Koussi) is at 3,415 meters. There is no access to the open sea. There are direct national borders with the 6 neighbouring countries
Cameroon
,
Central Africa
,
Libya
,
Niger
,
Nigeria
and
South Sudan
. The distance between New York City and the Capital N'Djamena is about 9,060 km (5,630 mi).
On further pages:
Current time in Chad:
00:00
September 2022
The countrywide time in Chad is
West Africa Time (WAT)
.
As in many countries, there is no daylight saving time in Chad.
Related to Greenwich Mean Time, there's the same difference of 1 hours all over the year.
Sunrise and sunset
Population
Life expectancy females:
Ø 55.9 years
Males/Females:
49.9% : 50.1%
Population pyramid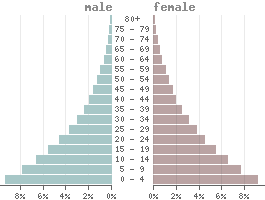 The climate in Chad
In Chad, as in all equatorial countries, there is a tropical climate. Unlike in Europe or the USA, there is almost no difference between the seasons. The daylight hours vary little, and the temperature differences between summer and winter are also lesser. Depending on the season, the average daytime temperatures range between 32 and 40 degrees. In some parts of the country the temperature raises up to 44 °C. In the colder months and depending in the region, the temperature lowers down to 14°C in a month's average.
Average daytime and nighttime temperatures


Languages
Official language:
Arabic, French
Religions
| Branch | distribution |
| --- | --- |
| Animists | 7.3% |
| Catholics | 20.1% |
| Protestants | 14.2% |
| Muslims | 53.1% |
| nondenominational | 3.1% |
| other | 2.2% |
more...
Economy
Due to its political and financial situation, Chad is considered one of the
least developed countries
in the world and is also one of the
heavily indebted poor countries
.
Land use
| | |
| --- | --- |
| 40% Agricultural areas: | 509,234 km² |
| 3% Forest: | 44,041 km² |
| 2% Water areas: | 24,800 km² |
| 57% Others: | 730,724 km² |
Transport
Most important cities
| City | Province | Population |
| --- | --- | --- |
| N'Djamena / Capital | Chari-Baguirmi | 1,092,000 |
| Moundou | Logone Occidental | 135,000 |
| Sagh | Moyen-Chari | 103,000 |
| Abéché | Ouaddaï | 74,000 |
| Kelo | Tandjilé | 43,000 |
| Koumra | Mandoul | 36,000 |
| Pala | Mayo-Kebbi Ouest | 35,000 |
| Am Timan | Salamat | 29,000 |
| Bongor | Mayo-Kebbi Est | 28,000 |
| Mongo | Guéra | 28,000 |
| Doba | Logone Oriental | 24,000 |
| Ati | Batha | 24,000 |
| Fada | Ennedi-Ouest | 24,000 |
| Laï | Tandjilé | 19,000 |
| Oum Hadjer | Batha | 19,000 |
| Bitkine | Guéra | 18,000 |
| Mao | Kanem | 18,000 |
| Massaguet | Hadjer-Lamis | 18,000 |
| Dourbali | Chari-Baguirmi | 18,000 |
| Mboursou Léré | Mayo-Kebbi Ouest | 17,000 |
| Kyabé | Moyen-Chari | 16,000 |
| Benoy | Logone Occidental | 16,000 |
| Massakory | Hadjer-Lamis | 15,000 |
| Moussoro | Barh el Gazel | 15,000 |
| Bokoro | Hadjer-Lamis | 15,000 |
| Faya-Largeau | Borkou | 13,000 |
| Bol | Lac | 12,000 |
| Biltine | Biltine | 11,000 |
| Massenya | Chari-Baguirmi | 3,680 |
Political indicators
(Based on the "Worldwide Governance Indicators" project of the World Bank)
| | |
| --- | --- |
| Political stability: | ◈ |
| Rule of law: | ◈ |
| Effectivity: | ◈ |
| Regulatory quality: | ◈ |
| Voice accountability: | ◈ |
| Death penalty: | abolished in 2020 |
Existing trade agreements
Alliances