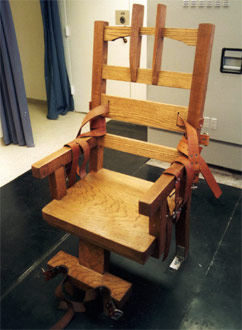 Death penalties by country
In 92 countries, a death penalty imposed by law. Of these, eight countries apply the death penalty only to particularly serious crimes such as, war crimes. It has also been discontinued in another 28 countries for at least ten years — although there can still be penalties with pending executions.

In 2021 alone, 3,000 people were sentenced to death and at least 1,571 were actually executed. In addition, there is a larger number of unreported cases from individual countries, which cannot be estimated due to government restrictions.
Death penalties by country in 2021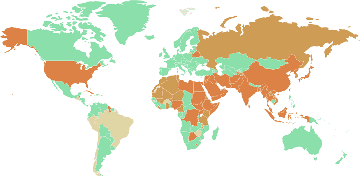 No death penalty
Only on serious crimes
Death penatly abolished in practice
Death penalty imposed and enforced

The following table contains the countries where a death penalty was legally possible in 2021. All data are provided by
Amnesty International
, where only registered and evaluated cases have been listed.
* The marked countries are not independent and sovereign states, but dependent territories of other states. Cf. also our article
What is a country?
** The data for these countries correspond to those of Amnesty International, but at the same time, it is noted that these are only of a symbolic nature. Due to the secrecy of the actual case figures, it is not possible to give correct values. Amnesty International and other human rights organizations speak of several thousand executions per year.
Death penalty in the United States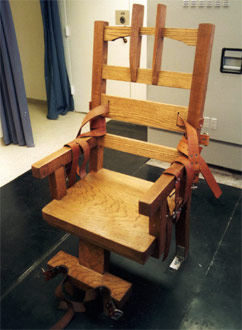 The legal situation varies among the individual states. The death penalty has been formally abolished in 22 of the 50 states, as well as in the District of Columbia and Puerto Rico. In other states, it is still imposed but no longer carried out. Independent of state legislatures, federal courts can still impose a death sentence in cases of federal crimes.
Through the media, the electric chair is probably the best-known method of execution in the US. In fact, it has been used only 163 times since 1979. With over 1,300 cases, injection of a poison is considerably more common. The state with the most executions in the past 40 years is Texas. It is followed by Virginia, Oklahoma and Florida.
Types of executions
Executions always depend on the laws of the country in question. The most common methods since the turn of the millennium:
Electric chair (mainly in the USA)
Decapitation (mainly in Saudi Arabia)
Hanging (mainly Muslim countries, as well as Japan and Singapore)
Shooting (USA, China, North Korea, Somalia, Vietnam)
Stoning to death (due to the Islamic Sharia Law in Afghanistan, Iran, Sudan, Nigeria, Somalia)
Lethal injection or gas chamber (China, USA, Thailand)