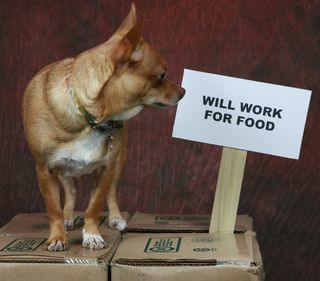 International comparison of unemployment rates
The sad listing in the worldwide fight against unemployment is headed by Marshall Islands, Kiribati and Kosovo. The United States ranks 28th in our comparison of 62 countries.

A bit surprising is the end if the table: Qatar, Cambodia and Niger have an astonishing unemployment rate below one percent. But as always, statistics like this should be taken with caution. Not every country uses the same definition of unemployment. Not having a job and registering as jobless are often different things.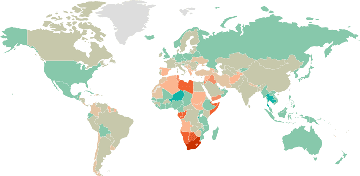 Reasons for extreme unemployment rates
All information given here comes from public authorities in the respective countries, i.e., they are to be understood as official unemployment rates. The rules classifying someone as unemployed or not vary from country to country. In many
European countries
, someone is considered "unemployed" if they work less than 15 hours per week, the retirement age has not yet been reached and they able to start employment. This sounds almost logical, but many jobless people are forced to participate in further education and training programs — and while they are put into these programs compulsorily, they are not able to start employment.
This definition of unemployment does not apply everywhere. In Thailand (1.0% unemployment rate), you are not considered unemployed unless you have previously worked and payed taxes for at least six months. In Thailand, but also in other developing and emerging countries, many people often work as unregistered quasi-day laborers. Whether as a construction worker, soup cook, caretaker or rice farmer: a report as a taxable worker is often evaded, so that after the end of such an activity, these people would not be considered unemployed.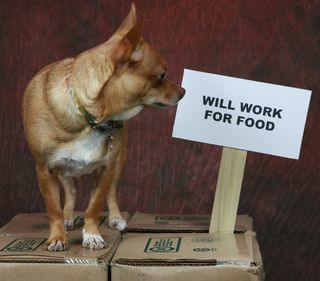 Comparable rules in a presumably similar level of undeclared work are also available at the top of the table, e.g., on the Marshall Islands, where the unemployment rate rises to 36%. In many African countries you also get a social welfare (roughly said) if you cannot feed yourself as a citizen of the country. Anyone who works only as a day laborer or a small-time self-employed person usually reports themselves as unemployed in order to receive governmental help.
In general, every unemployed person has to report their unemployment to a government employment agency. In highly-developed countries with strong social welfare systems, there are benefits to doing so: help with the job search and unemployment payments. In many low-income countries, there is a lack of reporting for unemployed people. The reason is easy to understand: If there is no welfare in view, no support for finding a job and no other financial help, then there is also no reason to register as unemployed.
The opposite is seen in classical workers' countries such as Hong Kong, Macao and Singapore: These countries are all on a high-income level. With far-above-average costs of living at the same time, it is hardly possible to survive without permanent work. These countries attract many foreign workers who only live there for several years to work. After the contract is terminated, the residence permit ends automatically and the worker has to leave the country. They are not considered jobless, but rather non-existent.
* Dependent territories
The following countries are not sovereign states, but dependent territories or areas of other states:
American Samoa: self-governing territory of the US
Bermuda: self-governing territory of the UK
Gibraltar: self-governing territory of the UK
Hong Kong: special administrative region of China
Macao: special administrative region of China
Further information on the definition of a country can be found in our article,
What is a country?