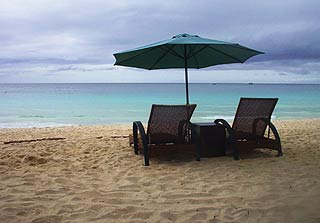 Comparison of quality of life worldwide
Emigration is very fashionable, but life abroad is not always pleasant. This table compares the quality of life in 136 countries. The index is composed of seven sections that play a role in residing in each respective country.

The table is led by Australia. At the bottom of the list, we see that Sudan probably has the toughest living conditions.

Thanks to its good civil rights and general popularity, the USA ranks 21st and still quite high up in the table, although the high cost of living and the climate in some areas are negative.
Quality of life in a country comparison
A total of 36 factors were included in the calculation of the overall index, which were divided into seven subject areas here. The best achievable value in each division is 100. See the table below to read which individual criteria are included in each division.
This table applies primarily to residents who also receive their income and pay taxes in the respective country. If you want to ignore these factors (e.g., for pensioners abroad), there is a different version here:
›
Table for expats without local income and taxes
Economic and political stability
Indicators of medium- to long-term stability can be found in this area. In its "
Worldwide Governance Indicators
" project, the World Bank identifies a whole series of criteria for political consistency. From this, assessments of political stability and government effectiveness are made. Political stability also has the highest priority here.
On the economic side, an inflation rate of 0% was considered a theoretical optimum. So the bigger the deviation, the less attractive it is. Additional risk factors were government debt and budget deficits (in relation to gross domestic product), which, with higher values, also carry higher long-term risks. However, a balanced budget, or even a surplus, was seen as a positive signal. The country's
unemployment rate
was also included, as it indirectly leads to higher social expenditure and long-term unemployment is also a risk to old-age pensions. The ratio of available money supply to
currency reserves
was also included as a longterm-safety criterion.
Legal system and civil rights
Political stability does not help if it comes from dictatorial principles and if the people have no influence. The laws passed must not only sound good, but must also be implemented and complied with by the government. This subject area therefore primarily includes compliance with the "
rule of law
" and the regulatory quality of a government. In addition, other factors include democratic participation by the population and, with less weight, measures to combat corruption. To assess not only the measures against corruption, but also how they're perceived by the population, the corruption index, based on
Transparency.org
, was also taken into account.
Health services
The most heavily weighted factor in the health sector is average
life expectancy
, which reflects other factors, such as regular and healthy nutrition. In addition, the drinking water supply, as well as the number of doctors and hospital beds in relation to the number of inhabitants were also taken into account in this sector.
Safety
Even the most beautiful country cannot satisfy anyone if their life is in danger. The most important role in this area is played by the homicide rate of a country. In addition, data on displaced persons, violent crimes and wars were included.
Climate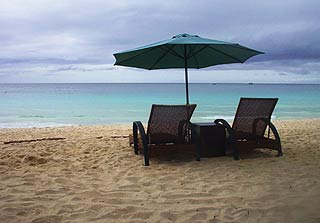 For most emigrants, a pleasant climate is certainly the most obvious reason to leave home. The assessment of the climate is based on various studies that assume a maximum daily temperature of 25 °C at 55 percent humidity as the optimum environment. So, the average temperature is a little lower. From a climatic point of view, this is not quite the dream of a Caribbean island, but from a medical point of view, Central Europeans feel particularly at home at this temperature. There should not be more or less than eight rainy days per month. For each calendar month, the deviations were calculated and added to this theoretical optimum climate. A higher number of hours of daily sunshine also makes the climate more pleasant.
Costs and expenses
Even the best conditions are useless if one can't afford them. The most important factor in this area by far is the national
cost of living
, as this is the most important factor for living in the respective country. In relation to the costs, the
average annual income
was also included. Since this is often inversely proportional to the cost of living, in some countries, these two individual factors are relativized. Therefore, the annual income was weakened by a lower weighting. On the expenditure side, however, the taxes to be paid are also important. The maximum corporate and income tax rates were therefore also taken into account. In addition, the World Bank's "
Ease of Doing Business Index
" was included in the table for non-expats with a lower weighting.
Popularity
Subjective evaluations should play a role, as long as they are present in a sufficiently large quantity. The general migration rate and the number of foreign tourists were therefore evaluated as indicators of a country's popularity. The United Nations
World Happiness Report
is also included here. A lower rating was also used to compare the
refugee situation
in the respective country. A higher number of foreign refugees results in higher popularity, while a high number of refugees fleeing reduces popularity.
Overall index
To arrive at an overall index for each country, the key figures for the seven sub-sectors were included in an overall index in different proportions:
• Stability: 15%
• Civil rights: 20%
• Health services: 15%
• Safety: 10%
• Climate: 15%
• Costs: 15%
• Popularity: 10%
Continuous updates to this page
The table above is updated continuously and is always based on the most current data available. The data does not have to come from the same year for all countries (as a rule, it is the last closed calendar year, currently 2022). If individual values for a country are not yet available, the most recent data from previous years are used. Tourist data from 2020 and 2021 were not used because many countries closed themselves off due to the Covid-19 pandemic and there would be no comparable situation. A total of 36 factors were used to calculate the quality of life. However, not all data are available for all countries. To avoid inaccuracies, no countries have been listed for which less than 23 individual factors exist.
Data pool
Data from the following organizations were used to produce the quality of life indicators: The World Bank Group, CIA Factbook, OECD, UNESCO Institute for Statistics, Transparency.org, UNHCR, German Weather Service and independent research.
* Dependent territories
The following countries are not sovereign states, but dependent territories or areas of other states:
Bermuda: self-governing territory of the UK
Hong Kong: special administrative region of China
Macao: special administrative region of China
Further information on the definition of a country can be found in our article,
What is a country?