Members of the EFTA:
European Free Trade Association

The EFTA is a trade agreement of currently 4 countries in Northern Europe and in Western Europe.

All member states comprise a total area of 530,000 km² and about 14.42 million people. This is 0.35% of the habitable area around the world and 0.19% of the world population. With an economic output of 1,143.33 bn US dollars annually, they represent around 1 percent of the global economy.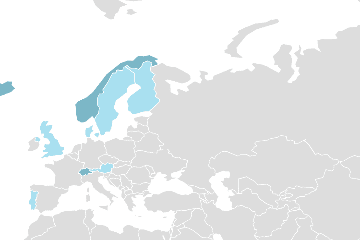 Former member countries