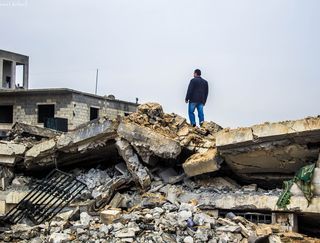 The most severe natural disasters worldwide
Natural catastrophes influence the lives of people around the world. Earthquakes, volcanoes and, as a result, tsunamis, occur mainly at the edges of tectonic plates. In Europe or the eastern US, we are mostly spared from this. Other countries, e.g., the Pacific countries, are much more affected by this.
Natural disasters result from natural phenomena such as weather or geological disturbances and have a significant impact. Examples of natural disasters include earthquakes, hurricanes, tornadoes, floods, forest fires, volcanic eruptions, tsunamis, landslides and droughts.

These events can cause widespread damage to homes, businesses, infrastructure, and natural resources, as well as loss of life. Natural disasters can also have significant economic consequences, causing billions of dollars in damage and losses in the affected regions.

On the following pages, we evaluate earthquakes, volcanoes, tropical storms and tsunamis by highlighting particularly affected countries and illustrating the damage, as well as frequency, of the events.


Protective measures
Although natural disasters are beyond human control, measures can be taken to mitigate their impact and reduce the risk of loss of life and property damage. These include disaster preparedness planning, early warning systems, evacuation procedures, infrastructure improvements, and land use planning that takes into account the risk of natural hazards.