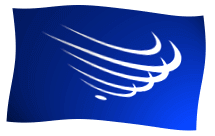 Members of the USAN:
Union of South American Nations

The USAN is an alliance of states of currently 12 countries in South America.

All member states comprise a total area of 17.71 million km² and about 430.64 million people. This is 11.7% of the habitable area around the world and 5.6% of the world population. With an economic output of 2,787.81 bn US dollars annually, they represent around 3 percent of the global economy.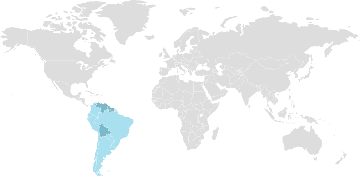 | Country | Population | Area |
| --- | --- | --- |
| Argentina | 45.38 M | 2,780,000 km² |
| Bolivia | 11.67 M | 1,099,000 km² |
| Brazil | 212.56 M | 8,516,000 km² |
| Chile | 19.12 M | 757,000 km² |
| Colombia | 50.88 M | 1,142,000 km² |
| Ecuador | 17.64 M | 256,000 km² |
| Guyana | 0.79 M | 215,000 km² |
| Paraguay | 7.13 M | 407,000 km² |
| Peru | 32.97 M | 1,285,000 km² |
| Suriname | 0.59 M | 164,000 km² |
| Uruguay | 3.47 M | 176,000 km² |
| Venezuela | 28.44 M | 912,000 km² |