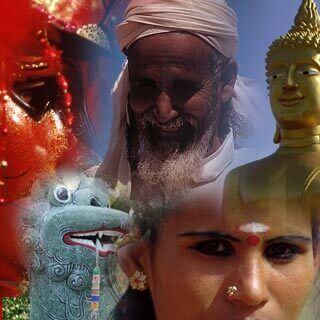 Animism
The term "animism" is understood to mean a universal spirit, especially in the ethnic religions. Here, all living beings, including plants, are attributed their own soul. In parts of animism, this is also related to places like mountains and rivers or objects.

Animism is not a religion with an almighty God. There is also no worldwide uniform view, but rather the term includes all forms of ethnic religions. Even theological writings do not exist.

The main areas of distribution today are to be found in individual regions of Africa and in Asian Myanmar.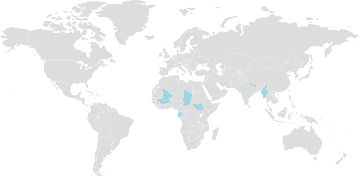 | Country | Distribution | Total |
| --- | --- | --- |
| South Sudan | 32.9 % | 3,536,000 |
| Burkina Faso | 15.3 % | 3,381,000 |
| Chad | 7.3 % | 1,254,000 |
| Myanmar | 1.0 % | 538,000 |
| Mali | 2.0 % | 438,000 |
| Guinea-Bissau | 14.9 % | 307,000 |
| Gabon | 0.6 % | 14,000 |
| Rwanda | 0.1 % | 13,000 |