South Sudan
Presidential republic
Independent since 2011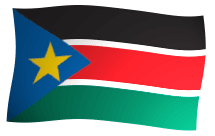 Official:
Republic of South Sudan
Region:
Northern Africa
Area:
644,330 km²
Capital:
Juba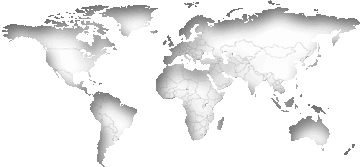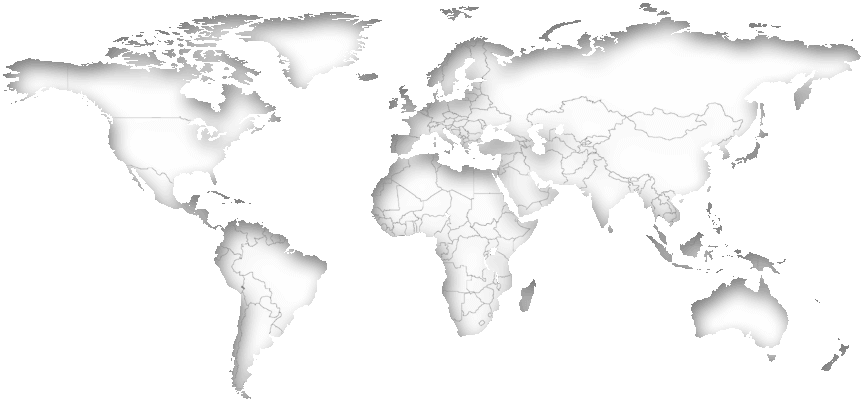 Geography
South Sudan is a landlocked country in northeast Africa. The land has a total area of 644,330 km² (248,777 mi²). This land area is approximately 93% of the area of Texas. South Sudan is thus the 18th biggest country in Africa and in terms of area ranked 42nd worldwide. A considerable share of the inhabitants (79%) belongs to the rural population.
The highest mountain peak (Kinyeti) is at 3,187 meters. There is no access to the open sea. There are direct national borders with the six neighboring countries
Central Africa
,
Congo (Dem. Republic)
,
Ethiopia
,
Kenya
,
Sudan
and
Uganda
. The distance between New York City and the Capital Juba is about 10,960 km (6,810 mi).
On further pages:
Current time in South Sudan:
00:00
May 2023
The countrywide time in South Sudan is
Central Africa Time (CAT)
.
As in many countries, there is no daylight savings time in South Sudan.
Related to Greenwich Mean Time, there's the same difference of 2 hours all over the year.
Sunrise and sunset
Population
Life expectancy females:
Ø 57.0 years
Males/Females:
49.5% : 50.5%
Population pyramid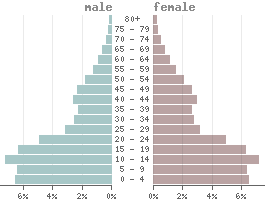 The currency in South Sudan is
the South Sudanese pound (SSP).
1 Pound is divided into 100 Piaster.
Status: 05/26/2023
1 US dollar = 601.81 Pounds
1000 Pounds = 1.66 US dollar
The climate in South Sudan
In South Sudan, as in all equatorial countries, there is a tropical climate. Unlike in Europe or the USA, there is almost no difference between the seasons. The daylight hours vary little, and the temperature differences between summer and winter are also lower. Depending on the season, the average daytime temperatures range between 32 and 39 degrees. In some parts of the country, the temperature rises to 41 °C. In the colder months, and depending in the region, the temperature drops to 19 °C in a month's average.
Average daytime and nighttime temperatures


Religions
| Religion | Distribution |
| --- | --- |
| Animists | 32.9% |
| Christs | 60.5% |
| Muslims | 6.2% |
| other | 0.4% |
more...
Economy
Due to its political and financial situation, South Sudan is considered one of the
least developed countries
in the world.
South Sudan is considered one of the
most dangerous countries
worldwide.
Land use
| | |
| --- | --- |
| 11% Forest: | 73,003 km² |
| 4% Water areas: | 24,585 km² |
| 89% Others: | 571,327 km² |
more...
Transport
| | |
| --- | --- |
| Roadways: | 90,200 km |
| Railways: | 248 km |
| › Airports: | 1 |
Most important cities
| City | Region | Population |
| --- | --- | --- |
| Juba / Capital | Central Equatoria | 493,000 |
| Wau | Western Bahr al Ghazal | 118,000 |
| Malakal | Upper Nile | 115,000 |
| Pajok | Eastern Equatoria | 49,000 |
| Yambio | Western Equatoria | 40,000 |
| Yei | Central Equatoria | 40,000 |
| Aweil | Northern Bahr al Ghazal | 39,000 |
| Gogrial | Warrap | 39,000 |
| Rumbek | Lakes | 32,000 |
| Bor | Jonglei | 27,000 |
| Torit | Eastern Equatoria | 20,000 |
| Tonj | Warrap | 17,000 |
| Maridi | Western Equatoria | 14,000 |
| Leer | Unity | 10,000 |
| Tambura | Western Equatoria | 9,480 |
| Bentiu | Unity | 7,650 |
| Kapoeta | Eastern Equatoria | 7,040 |
| Raja | Western Bahr al Ghazal | 3,700 |
Political indicators
(Based on the "Worldwide Governance Indicators" project of the World Bank)
| | |
| --- | --- |
| Political stability: | ◈ |
| Rule of law: | ◈ |
| Effectivity: | ◈ |
| Regulatory quality: | ◈ |
| Voice accountability: | ◈ |
| Death penalty: | constitutionally allowed |
Existing trade agreements
Alliances