Rwanda
Presidential republic
Independent since 1962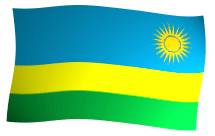 Official:
Republic of Rwanda
Local name:
Rwanda / Urwanda
Region:
Eastern Africa
Area:
26,340 km²
Capital:
Kigali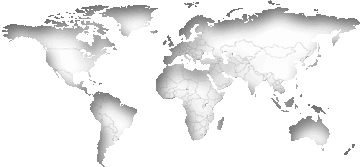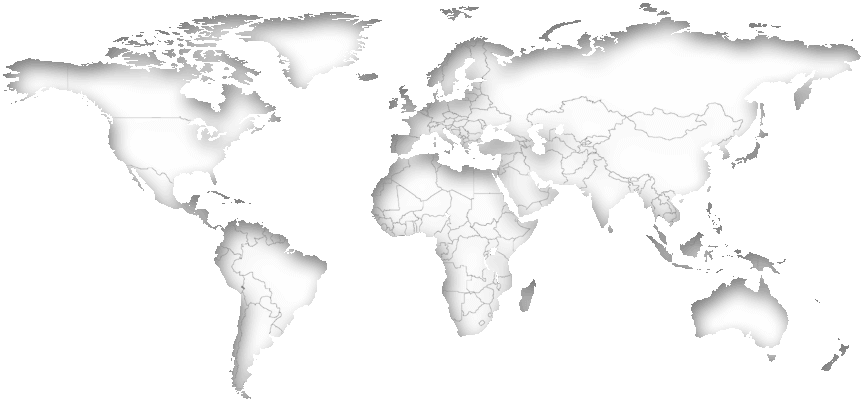 Geography
Rwanda is a landlocked country a little bit south of the equator in East Africa. The land has a total area of 26,340 km² (10,170 mi²). This land area is approximately 105% of the area of Maryland. Rwanda is thus one of the smallest countries in Africa by area and ranked 149th worldwide. With 511 inhabitants per km², it is also one of the
most densely populated countries
. A considerable share of the inhabitants (82%) belongs to the rural population.
Rwanda lies at an average elevation of 1598 m above sea level and is therefore one of the highest countries in the world. The highest mountain peak (Karisimbi) is at 4,519 meters. There is no access to the open sea. There are direct national borders with the four neighboring countries
Burundi
,
Congo (Dem. Republic)
,
Tanzania
and
Uganda
. The distance between New York City and the Capital Kigali is about 11,340 km (7,046 mi).
On further pages:
Current time in Rwanda:
00:00
February 2023
The countrywide time in Rwanda is
Central Africa Time (CAT)
.
As in many countries, there is no daylight savings time in Rwanda.
Related to Greenwich Mean Time, there's the same difference of 2 hours all over the year.
Sunrise and sunset
Population
Life expectancy females:
Ø 69.0 years
Males/Females:
49.2% : 50.8%
Population pyramid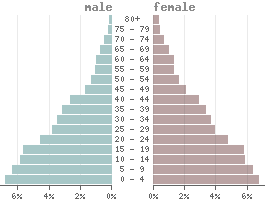 The currency in Rwanda is
the Rwandan franc (RWF).
1 Franc is divided into 100 Centimes.
Status: 02/04/2023
1 US dollar = 1,081.78 Francs
10.000 Francs = 9.24 US dollar
The climate in Rwanda
In Rwanda, as in all equatorial countries, there is a tropical climate. Unlike in Europe or the USA, there is almost no difference between the seasons. The daylight hours vary little, and the temperature differences between summer and winter are also lower. Depending on the season, the average daytime temperatures range between 26 and 28 degrees. In some parts of the country, the temperature rises to 29 °C. In the colder months, and depending in the region, the temperature drops to 15 °C in a month's average.
Average daytime and nighttime temperatures


Languages
Official languages:
Kinyarwanda, French
Religions
| Religion | Distribution |
| --- | --- |
| Adventists | 12.2% |
| Roman Catholics | 49.5% |
| other Protestants | 27.2% |
| other Christs | 4.5% |
| Muslims | 1.8% |
| nondenominational | 3.6% |
| other | 1.2% |
more...
Economy
Due to its political and financial situation, Rwanda is considered one of the
least developed countries
in the world and is also one of the
heavily indebted poor countries
.
In terms of revenues, the Philippines still ranks 171st in the world and, with an
average annual income
of 840 USD is one of the low-income countries.
Land use
| | |
| --- | --- |
| 73% Agricultural areas: | 19,344 km² |
| 11% Forest: | 2,947 km² |
| 6% Water areas: | 1,670 km² |
| 15% Others: | 4,048 km² |
more...
Transport
| | |
| --- | --- |
| Roadways: | 4,700 km |
| Waterways: | 90 km |
| › Airports: | 2 |
Most important cities
| City | Region | Population |
| --- | --- | --- |
| Kigali / Capital | Kigali | 745,000 |
| Gitarama | Southern Province | 138,000 |
| Butare | Southern Province | 137,000 |
| Musanze | Northern Province | 87,000 |
| Gisenyi | Western Province | 84,000 |
| Byumba | Northern Province | 71,000 |
| Cyangugu | Western Province | 64,000 |
| Kibuye | Western Province | 48,000 |
| Rwamagana | Eastern Province | 47,000 |
| Kibungo | Eastern Province | 46,000 |
| Nzega | Southern Province | 34,000 |
Political indicators
(Based on the "Worldwide Governance Indicators" project of the World Bank)
| | |
| --- | --- |
| Political stability: | ◈ |
| Rule of law: | ◈ |
| Effectivity: | ◈ |
| Regulatory quality: | ◈ |
| Voice accountability: | ◈ |
| Death penalty: | abolished in 2007 |
Existing trade agreements
Alliances