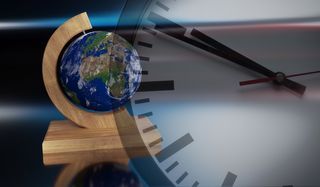 Timezone and DST in Jersey
Timezones are always computed by their difference to UTC, the "Universal Time Coordinated". In Jersey exists only a single tonezone at UTC0. E.g. New York is currently at UTC-4 in Eastern Time, so the time difference between NY and Jersey is 4 hours.
They have a nationwide clock change from standard time to daylight saving time, where the clocks are switched forward by 1 hour in summer.
The next clock change in Jersey will be on October 30th, 2022 at 2:00 to standard time.
Back to overview: Jersey
Only 1 nationwide time zone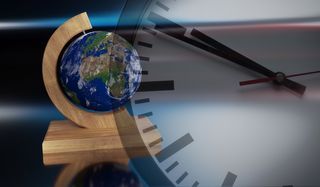 The next clock changes in Jersey
| Date | Local time | Change |
| --- | --- | --- |
| Mar 27, 2022 | 1:00 am | +1 hour to daylight saving time |
| Oct 30, 2022 | 2:00 am | -1 hour to standard time |
| Mar 26, 2023 | 1:00 am | +1 hour to daylight saving time |
| Oct 29, 2023 | 2:00 am | -1 hour to standard time |
| Mar 31, 2024 | 1:00 am | +1 hour to daylight saving time |
| Oct 27, 2024 | 2:00 am | -1 hour to standard time |
| Mar 30, 2025 | 1:00 am | +1 hour to daylight saving time |
| Oct 26, 2025 | 2:00 am | -1 hour to standard time |
| Mar 29, 2026 | 1:00 am | +1 hour to daylight saving time |
| Oct 25, 2026 | 2:00 am | -1 hour to standard time |