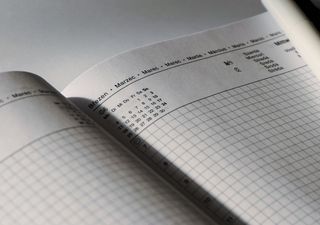 Public holidays in Jersey
Jersey is the largest British Channel Island and has taken over most of the British holidays as well as the next smaller Channel Island Guernsey. Only one holiday, Liberation Day on March 9, is not celebrated in the motherland, but only on Jersey and the neighboring island of Guernsey.
Back to overview: Jersey
Non-movable holidays
Non-statutory holidays are written in gray.
| Date | holiday |
| --- | --- |
| Jan. 1st | New Year |
| Jan. 6th | Epiphany |
| April 23rd | Shakespeare's Day |
| May 9th | Liberation Day |
| Aug. 15th | Assumption Day |
| Nov. 1st | All Saints' Day |
| Nov. 2nd | All Souls' Day |
| Nov. 5th | Guy Fawkes Day |
| Dec. 8th | Immaculate conception |
| Dec. 24th | Christmas Eve |
| Dec. 25th | 1st Christmas Holiday |
| Dec. 26th | 2nd Christmas Holiday |
| Dec. 31st | New Year's Eve |
Moving Holidays in Jersey
| holiday | 2022 | 2023 | 2024 | 2025 | 2026 |
| --- | --- | --- | --- | --- | --- |
| Shrove Tuesday | March 1st | Feb. 21st | Feb. 13th | March 4th | Feb. 17th |
| Ash Wednesday | March 2nd | Feb. 22nd | Feb. 14th | March 5th | Feb. 18th |
| Mother's Day | March 27th | March 19th | March 10th | March 30th | March 15th |
| Maundy Thursday | April 14th | April 6th | March 28th | April 17th | April 2nd |
| Good Friday | April 15th | April 7th | March 29th | April 18th | April 3rd |
| Easter Monday | April 18th | April 10th | April 1st | April 21st | April 6th |
| Bank Holiday in early May | May 2nd | May 1st | May 6th | May 5th | May 4th |
| Ascension of Christ | May 26th | May 18th | May 9th | May 29th | May 14th |
| Bank Holiday in spring | May 30th | May 29th | May 27th | May 26th | May 25th |
| Whit Sunday | June 5th | May 28th | May 19th | June 8th | May 24th |
| Whit Monday | June 6th | May 29th | May 20th | June 9th | May 25th |
| Corpus Christi | June 16th | June 8th | May 30th | June 19th | June 4th |
| Father's Day | June 19th | June 18th | June 16th | June 15th | June 21st |
| Memorial Day of the two world wars | Nov. 13th | Nov. 12th | Nov. 17th | Nov. 16th | Nov. 15th |