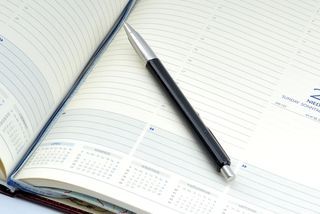 Public holidays in South Africa
South Africa is a country with many ethnic groups and religions, though the clear influence of the Christian church on the holiday calendar cannot be denied. This influence remains within narrow limits. More important here are the historical commemoration days of the country's history. Overall, South Africa is considered a country with a particularly high number of work-free days.
If a public holiday falls on a Sunday, the following Monday becomes a work-free day. Therefore, Easter Sunday and Whitsun, for example, are not public holidays.
Back to overview: South Africa
Non-floating holidays
Non-statutory holidays are written in gray.
| Date | Holiday | Local name |
| --- | --- | --- |
| Jan. 1st | New Year's Day | New Year's Day |
| March 21st | Human Rights Day | Human Rights Day |
| April 6th | Memorial day of Van Riebeeck's arrival 1652 | Founders Day |
| April 27th | Day of Freedom | Freedom Day |
| May 1st | Labor Day | Workers' Day |
| June 16th | Youth's Day | Youth Day |
| Aug. 9th | Women's Day | National Women's Day |
| Sept. 24th | Rainbow Nation Culture Day South Africa | Heritage Day |
| Oct. 10th | Memorial Day Paul Kruger | Heroes' Day |
| Dec. 16th | Day of Atonement | Day of Reconciliation |
| Dec. 24th | Christmas Eve | Christmas Eve |
| Dec. 25th | Christmas Day | Christmas Day |
| Dec. 26th | Boxing Day | Day of Goodwill |
| Dec. 31st | New Year's Eve | New Year's Eve |
Moving Holidays in South Africa
| Holiday | Local name | 2023 | 2024 | 2025 | 2026 | 2027 |
| --- | --- | --- | --- | --- | --- | --- |
| Good Friday | Good Friday | April 7th | March 29th | April 18th | April 3rd | March 26th |
| Easter Sunday | Easter Sunday | April 9th | March 31st | April 20th | April 5th | March 28th |
| Easter Monday | Family Day | April 10th | April 1st | April 21st | April 6th | March 29th |
| Mother's Day | Mother's Day | May 14th | May 12th | May 11th | May 10th | May 9th |
| Ascension of Christ | Ascension Day | May 18th | May 9th | May 29th | May 14th | May 6th |
| Whit Sunday | Pentecost | May 28th | May 19th | June 8th | May 24th | May 16th |