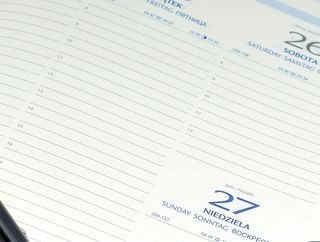 Public holidays in Greece
All major Christian holidays are also on the calendar for Greeks. Even Christmas Eve and New Year's Eve, however, are not public holidays.
Deviating is the calculation of the Easter date and all holidays dependent on it (the Holy Week, Whitsun, Ascension Day and Lent). In Greece, the Orthodox Church is the authoritative church and its Julian calendar is a little more accurate than the Gregorian calendar.
Back to overview: Greece
Non-movable holidays
Non-statutory holidays are written in gray.
| Date | holiday |
| --- | --- |
| Jan. 1st | New Year's Day |
| Jan. 6th | Epiphany |
| Jan. 30th | Three Holy Hierarchs |
| March 25th | Independence Day |
| May 1st | Labor Day |
| Aug. 15th | Assumption Day |
| Aug. 25th | Procession in Heraklion (Crete only) |
| Oct. 28th | Ochi Day (anniversary of the no) |
| Dec. 24th | Christmas Eve |
| Dec. 25th | Christmas Day |
| Dec. 26th | Boxing Day |
| Dec. 31st | New Year's Eve |
Moving Holidays in Greece
| holiday | 2022 | 2023 | 2024 | 2025 | 2026 |
| --- | --- | --- | --- | --- | --- |
| Carnival Monday / Beginning of Lent | March 7th | Feb. 27th | March 18th | March 3rd | Feb. 23rd |
| Ash Wednesday | March 9th | March 1st | March 20th | March 5th | Feb. 25th |
| Good Friday | April 22nd | April 14th | May 3rd | April 18th | April 10th |
| Easter Sunday (orthodox) | April 24th | April 16th | May 5th | April 20th | April 12th |
| Easter Monday (orthodox) | April 25th | April 17th | May 6th | April 21st | April 13th |
| Mother's Day | May 8th | May 14th | May 12th | May 11th | May 10th |
| Ascension of Christ | June 2nd | May 25th | June 13th | May 29th | May 21st |
| Whit Sunday | June 12th | June 4th | June 23rd | June 8th | May 31st |
| Whit Monday | June 13th | June 5th | June 24th | June 9th | June 1st |
| Father's Day | June 19th | June 18th | June 16th | June 15th | June 21st |
Greece and the Julian calendar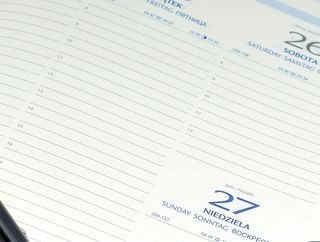 The predominant religion of the Greeks by far and also named in the constitution is orthodox Christianity. Thus, as in all other Christian countries, most religious festivals are celebrated on a date dependent on Easter. Easter itself takes place on the first Sunday after the first full moon of spring.
According to the Gregorian calendar, however, spring only occurs on March 21 because in 1582 Pope Gregory XIII corrected a calculation error in the calendar of that time and introduced the Gregorian calendar. In Greece, the Julian calendar was retained, which always placed the beginning of spring on a different day. It was not until 1923 that Greece also introduced the Gregorian calendar, but continues to calculate Christian holidays according to the Julian calendar.
Even after 2000 years, the difference between the two calendars is only about 13 days. However, since a full moon appears only every 28 days, the entire Orthodox Easter is up to 5 weeks after ours, depending on the year.
Cult of the Sun at Christmas
Helios was the sun god in ancient Greece. In his honor, the sun festival (Sol holiday) was celebrated on the winter solstice on December 25. The fact that the birth of Jesus was celebrated on the same day some 600 years later was pure coincidence. Over time, however, the two holidays merged and with the Christianization of the country, December 25 became Christmas Day. The entire period from December 25 to January 6 is considered a festive season in Greece - even though only a few of these days are also public holidays.
The Ochi Day
Along with Independence Day, Ochi Day is the most important national holiday and is celebrated on October 28. It commemorates the resistance to Mussolini, who first provoked the Greeks with a military action in 1939 and then called for Italy's support in World War II in 1940. President Metaxas, who actually remained neutral, refused and in turn declared war on Italy. "Ochi" is the Greek word for "no." A battle ensued only a few hours later, which the Greeks won. It was not until 1941 that German troops occupied parts of the country.
Today, military parades and processions are held on this anniversary and Greece is engulfed in a sea of blue and white national flags.