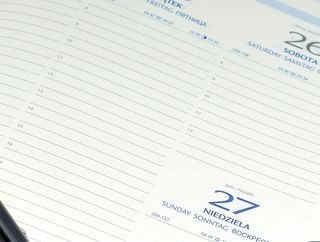 Public holidays in Greece 2021-2025
All important Christian holidays are also in the calendar of the Greeks. Even Christmas Eve and New Year's Eve are not public holidays.
Deviating is the calculation of the Easter date and all holidays dependent on it (the Holy Week, Whitsun, Ascension Day and Lent). In Greece, the Orthodox Church is the authoritative church and its Julian calendar is a little more accurate than the Gregorian calendar.
Back to overview: Greece
Non-movable holidays
Non-statutory holidays are written in gray.
| date | holiday |
| --- | --- |
| Jan, 1st | New Year's Day |
| Jan, 6th | Epiphany |
| Jan, 30th | Three Holy Hierarchs |
| Mar, 25th | Independence Day |
| May, 1st | Labor Day |
| Aug, 15th | Assumption Day |
| Aug, 25th | Procession in Heraklion (Crete only) |
| Oct, 28th | Ochi Day (anniversary of the no) |
| Dec, 24th | Christmas Eve |
| Dec, 25th | Christmas Day |
| Dec, 26th | Boxing Day |
| Dec, 31st | New Year's Eve |
Moving Holidays in Greece
| holiday | 2021 | 2022 | 2023 | 2024 | 2025 |
| --- | --- | --- | --- | --- | --- |
| Carnival Monday / Beginning of Lent | Mar, 15th | Mar, 7th | Feb, 27th | Mar, 18th | Mar, 3rd |
| Ash Wednesday | Mar, 17th | Mar, 9th | Mar, 1st | Mar, 20th | Mar, 5th |
| Good Friday | Apr, 30th | Apr, 22nd | Apr, 14th | May, 3rd | Apr, 18th |
| Easter Sunday (orthodox) | May, 2nd | Apr, 24th | Apr, 16th | May, 5th | Apr, 20th |
| Easter Monday (orthodox) | May, 3rd | Apr, 25th | Apr, 17th | May, 6th | Apr, 21st |
| Mother's Day | May, 9th | May, 8th | May, 14th | May, 12th | May, 11th |
| Ascension of Christ | Jun, 10th | Jun, 2nd | May, 25th | Jun, 13th | May, 29th |
| Whit Sunday | Jun, 20th | Jun, 12th | Jun, 4th | Jun, 23rd | Jun, 8th |
| Father's Day | Jun, 20th | Jun, 19th | Jun, 18th | Jun, 16th | Jun, 15th |
| Whit Monday | Jun, 21st | Jun, 13th | Jun, 5th | Jun, 24th | Jun, 9th |