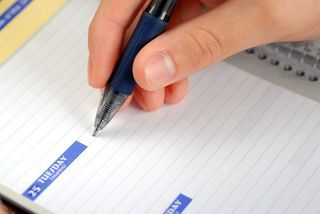 Public holidays in Switzerland
Switzerland is a predominantly Catholic country and therefore almost all holidays are based on Christian events. Easter Sunday and Whitsunday are not public holidays because they always fall on a Sunday anyway.
What is striking is that while Switzerland not very large geographically, the 26 cantons often have different holidays. We have listed the most important ones here:
Back to overview: Switzerland
Non-floating holidays
Non-statutory holidays are written in gray.
| Date | Holiday |
| --- | --- |
| Jan. 1st | New Year's Day |
| Jan. 2nd | Berchtold's Day |
| Jan. 6th | Epiphany |
| March 1st | Anniversary of the Republic (only Neuenburg) |
| March 19th | Josef's Day |
| May 1st | Labor Day |
| June 23rd | Independence festival (only Jura) |
| June 29th | Peter and Paul (only Tessin) |
| Aug. 1st | Federal holiday |
| Aug. 15th | Assumption Day |
| Sept. 22nd | Mauritius Day (only Appenzell) |
| Sept. 25th | Bruderklausenfest (only Oberwalden) |
| Nov. 1st | All Saints' Day |
| Nov. 2nd | All Souls' Day |
| Dec. 8th | Immaculate conception |
| Dec. 25th | Christmas Day |
| Dec. 26th | Boxing Day |
| Dec. 31st | New Year's Eve |
| Dec. 31st | Restoration of the Republic (Geneva only) |
Moving Holidays in Switzerland
| Holiday | 2023 | 2024 | 2025 | 2026 | 2027 |
| --- | --- | --- | --- | --- | --- |
| Ash Wednesday | Feb. 22nd | Feb. 14th | March 5th | Feb. 18th | Feb. 10th |
| Good Friday | April 7th | March 29th | April 18th | April 3rd | March 26th |
| Easter Sunday | April 9th | March 31st | April 20th | April 5th | March 28th |
| Easter Monday | April 10th | April 1st | April 21st | April 6th | March 29th |
| Sechseläuten (Zürich + Schlieren only) | April 17th | April 15th | April 21st | April 20th | April 19th |
| Mother's Day | May 14th | May 12th | May 11th | May 10th | May 9th |
| "Auffahrt" (Ascension) | May 18th | May 9th | May 29th | May 14th | May 6th |
| Whit Sunday | May 28th | May 19th | June 8th | May 24th | May 16th |
| Whit Monday | May 29th | May 20th | June 9th | May 25th | May 17th |
| Father's Day | June 4th | June 2nd | June 1st | June 7th | June 6th |
| Corpus Christi | June 8th | May 30th | June 19th | June 4th | May 27th |