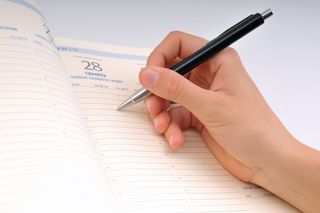 Public holidays in Slovakia
Slovakia is also predominantly Christian, but has influences from the Orthodox Church. For example, in addition to the Christmas celebrations of the Western churches, the Orthodox Christmas of the Eastern churches is also celebrated on January 6. Only Christmas according to the Gregorian calendar is a legal holiday. January 6th is a day off because on this day the three kings is also celebrated. Otherwise, the Orthodox calendar is absent from Slovak holidays. Easter is completely based on the Western calendar.
The above-average number of commemoration days and the absence of a legal New Year's holiday are striking in Slovakia. Unlike many other countries, Christmas Eve, December 24th, is a legal holiday.


Back to overview: Slovakia


Non-floating holidays
Non-statutory holidays are written in gray.
| Date | Holiday | Local name |
| --- | --- | --- |
| Jan. 1st | New Year's Day | |
| Jan. 1st | Day of the formation of the Slovak Republic | Deň vzniku Slovenskej republiky |
| Jan. 6th | Orthodox Christmas | vianočný sviatok |
| Jan. 6th | Epiphany | Zjavenie Pána |
| March 25th | Human Rights Day | Deň Zápasu Za Ludské Práva |
| April 13th | Day for the unjustly persecuted | Deň Nespravodlivo Stíhaných |
| May 1st | Labor Day | Sviatok práce |
| May 4th | Anniversary of the death of M. R. ŝtefánika | Výročie Umrtia M. R. ŝtefánika |
| May 8th | Victory Day over Fascism | Deň víťazstva nad fašizmom |
| June 7th | Anniversary of the Memorandum of the Slovak Nation | Výročie Memoranda Národa Slovenského |
| July 5th | St. Cyril and Methodius Day | Sviatok svätého Cyrila a Metoda |
| July 5th | Day of Slovaks abroad | Deň Zahraničných Slovákov |
| July 17th | Independence Day | Výročie Deklarácie o Zvrchovanosti SR |
| Aug. 4th | Matice-Slovenskej-Tag | Deň Matice Slovenskej |
| Aug. 29th | Anniversary of the Slovak National Uprising | Výročie SNP |
| Sept. 1st | Constitution Day | Deň Ústavy Slovenskej republiky |
| Sept. 9th | Holocaust Memorial Day | Deň Obetí Holokaustu |
| Sept. 15th | Feast of Our Lady of the Seven Pain | Sviatok Panny Márie Sedembolestnej, patrónky Slovenska |
| Sept. 19th | Anniversary of the Slovak National Council | Deň Vzniku Slovenskej Národnej Rady |
| Oct. 6th | Memorial Day of the victims of Duklapass | Deň Obetí Dukly |
| Oct. 27th | Day of the Černová tragedy | Deň Černovskej Tragédie |
| Oct. 28th | Establishment of the independent Czechoslovak state | Deň Vzniku Samostatného Česko-slovenského Ŝtátu |
| Oct. 29th | Birthday of Ľudovít Ŝtúr | Deň Narodenia Ľ. Ŝtúra |
| Oct. 31st | Reformation's Day | Deň Reformácie |
| Nov. 1st | All Saints' Day | Sviatok všetkých svätých |
| Nov. 17th | Fight for Freedom and Democracy Day | Deň boja za slobodu a demokraciu |
| Dec. 24th | Christmas Eve | Štedrý deň |
| Dec. 25th | 1st Christmas Holiday | 1. Sviatok vianočný |
| Dec. 26th | 2nd Christmas Holiday | 2. Sviatok vianočný |
| Dec. 30th | Declaration of Slovakia as an independent ecclesiastical province | Deň Vyhlásenia Slovenska Za Samostatnú Cirkevnú |
| Dec. 31st | New Year's Eve | |
Moving Holidays in Slovakia
| Holiday | Local name | 2023 | 2024 | 2025 | 2026 | 2027 |
| --- | --- | --- | --- | --- | --- | --- |
| Great Friday (Good Friday) | Veľký piatok | April 7th | March 29th | April 18th | April 3rd | March 26th |
| Easter Sunday | Veľkonočná Nedeľa | April 9th | March 31st | April 20th | April 5th | March 28th |
| Easter Monday | Veľkonočný Pondelok | April 10th | April 1st | April 21st | April 6th | March 29th |
| Mother's Day | | May 14th | May 12th | May 11th | May 10th | May 9th |
| Father's Day | | June 18th | June 16th | June 15th | June 21st | June 20th |