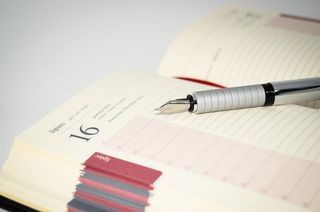 Public holidays in the Kosovo
The fact that Islam largely dominates Kosovo can be quickly seen from the holidays. The Feast of Sacrifice and the day of the breaking of the fast are the two most important days in the Kosovar calendar. With Good Friday, Easter Sunday and a Christmas day, even Christians do not go out completely empty.
Conspicuous are the days dedicated to the surrounding countries. Here you can see the history of the country, which was part of Serbia until 2008 and whose inhabitants often have their roots in several Balkan states. Especially remarkable is the Europe Day, which is celebrated by law. The Kosovars thus demonstrate their affiliation, although Kosovo is (still) hardly a member of any international alliance.
Back to overview: Kosovo
Non-movable holidays
Non-statutory holidays are written in gray.
| Date | holiday |
| --- | --- |
| Jan. 1st | New Year's Day |
| Feb. 15th | Ashkali's Day |
| Feb. 17th | Independence Day |
| March 6th | Veteran's Day |
| April 8th | Roma Day |
| April 23rd | Day of the Turks |
| May 1st | Labor Day |
| May 6th | Day of the Gorans |
| May 9th | Europe Day |
| June 12th | Day of Peace |
| June 15th | Constitution Day |
| Sept. 28th | Bosniak Day |
| Nov. 28th | Day of the Albanians |
| Dec. 25th | Chirstmas |
Moving Holidays in the Kosovo
| holiday | 2022 | 2023 | 2024 | 2025 | 2026 |
| --- | --- | --- | --- | --- | --- |
| Good Friday | April 15th | April 7th | March 29th | April 18th | April 3rd |
| Easter Sunday | April 17th | April 9th | March 31st | April 20th | April 5th |
| Easter Monday | April 18th | April 10th | April 1st | April 21st | April 6th |
| Day of breaking the fast | May 2nd | April 21st | April 9th | March 30th | March 19th |
| Mother's Day | May 8th | May 14th | May 12th | May 11th | May 10th |
| Father's Day | June 5th | June 4th | June 2nd | June 1st | June 7th |
| Festival of Sacrifice | July 9th | June 28th | June 16th | June 6th | May 26th |