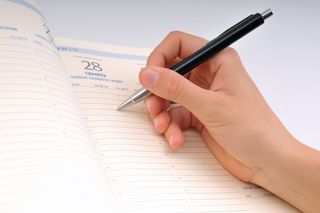 Public holidays in Singapore
Singapore is a multinational and multicultural metropolis, and that's exactly what the local holidays look like. There are three general, two Chinese, two Islamic, two Christian and one Buddhist public holiday. There are certainly other holidays celebrated within the respective communities, but they are usually not free of work.
The Chinese New Year is based on the Chinese lunisolar calendar, which is somewhat shorter than the Gregorian calendar. The Islamic holidays are also calculated according to a calendar aligned to the moon, but are again somewhat different.
By the way: If a public holiday falls on a Sunday, the following Monday is declared a non-working day instead.
Back to overview: Singapore
Non-floating holidays
Non-statutory holidays are written in gray.
| Date | Holiday |
| --- | --- |
| Jan. 1st | New Year's Day |
| May 1st | Labor Day |
| Aug. 9th | Independence Day |
| Dec. 24th | Christmas Eve |
| Dec. 25th | Christmas Day |
| Dec. 26th | Boxing Day |
| Dec. 31st | New Year's Eve |
Moving Holidays in Singapore
| Holiday | 2023 | 2024 | 2025 | 2026 | 2027 |
| --- | --- | --- | --- | --- | --- |
| Chinese New Years Festival | Jan. 22nd | Feb. 10th | Jan. 29th | Feb. 17th | Feb. 6th |
| 2nd day in Chinese New Year | Jan. 23rd | Feb. 11th | Jan. 30th | Feb. 18th | Feb. 7th |
| Good Friday | April 7th | March 29th | April 18th | April 3rd | March 26th |
| Easter Sunday | April 9th | March 31st | April 20th | April 5th | March 28th |
| Easter Monday | April 10th | April 1st | April 21st | April 6th | March 29th |
| Festival of breaking the fast | April 21st | April 9th | March 30th | March 19th | March 9th |
| Vesakh (Buddhist holiday) | May 5th | May 23rd | May 12th | May 31st | May 20th |
| Mother's Day | May 14th | May 12th | May 11th | May 10th | May 9th |
| Father's Day | June 18th | June 16th | June 15th | June 21st | June 20th |
| Festival of Sacrifice | June 28th | June 16th | June 6th | May 26th | May 16th |
| Diwali (Hindu festival of lights) | Nov. 11th | Oct. 31st | Oct. 20th | Nov. 7th | Oct. 28th |