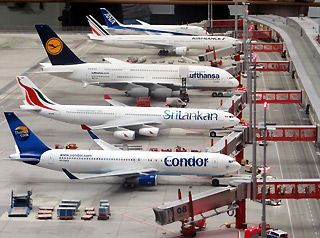 The 2 largest airports and airlines in Singapore
For the 2 biggest airports in Singapore we provided further information. Alone at Singapore Changi Airport operate 83 airlines to and from 125 destinations.
The biggest national airlines is Singapore Airlines out of a total of seven. It is leading the list with 102 flight destinations. ›
The largest airports worldwide
Back to overview: Singapore
The biggest airports in Singapore
Freight volume
In 2020, a total of 3.02 billion ton-kilometers of cargo was moved by air in Singapore (= total mass transported in tons multiplied by kilometers traveled). Singapore Changi Airport alone accounted for around 2.06 million metric tons.
The biggest airlines based in Singapore
| IATA | Name | Destinations |
| --- | --- | --- |
| SQ | Singapore Airlines | 102 |
| SQ | Singapore Airlines Cargo | 102 |
| MI | SilkAir | 45 |
| TR | Tiger Airways | 39 |
| 3K | Jetstar Asia Airways | 18 |
| TZ | Scoot | 13 |
| VF | Valuair | 4 |