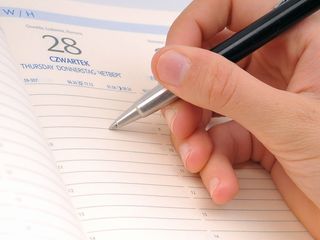 Public holidays in Macao
Macao has many holidays that are also found in China and Hong Kong. The roots of the country are clearly in China and the Chinese lunar calendar. Macao was in Portuguese hands for about 400 years and this is also noticeable on the holidays. Although Christmas and Easter (the two highest Christian festivals) are not listed as public holidays, they are well known.
The Chinese New Year celebration extends over four days, which are also all work-free. One notices little of this because the small country with the impressive casinos derives an enormous part of its economy from tourism. Only offices and a few stores actually close over the holidays.


Back to overview: Macao


Non-floating holidays
Non-statutory holidays are written in gray.
| Date | Holiday |
| --- | --- |
| Jan. 1st | New Year's Day |
| April 5th | Cheng Ming Day |
| May 1st | Labour Day |
| Oct. 1st | Chinese National Day |
| Oct. 21st | Chong Yeung Day |
| Nov. 2nd | All Souls' Day |
| Dec. 20th | Macau Special Administrative Region Establishment Day |
| Dec. 25th | Christmas Day |
| Dec. 26th | Boxing Day |
Moving Holidays in Macao
| Holiday | 2023 | 2024 | 2025 | 2026 | 2027 |
| --- | --- | --- | --- | --- | --- |
| Lunar New Year's Day | Jan. 22nd | Feb. 10th | Jan. 29th | Feb. 17th | Feb. 6th |
| Second day of Lunar New Year | Jan. 23rd | Feb. 11th | Jan. 30th | Feb. 18th | Feb. 7th |
| Second day of Lunar New Year | Jan. 24th | Feb. 12th | Jan. 31st | Feb. 19th | Feb. 8th |
| Fourth day of Lunar New Year | Jan. 25th | Feb. 13th | Feb. 1st | Feb. 20th | Feb. 9th |
| Tomb-Sweeping | April 5th | April 4th | April 4th | April 5th | April 5th |
| Good Friday | April 7th | March 29th | April 18th | April 3rd | March 26th |
| Good Saturday | April 8th | March 30th | April 19th | April 4th | March 27th |
| Easter Sunday | April 9th | March 31st | April 20th | April 5th | March 28th |
| Easter Monday | April 10th | April 1st | April 21st | April 6th | March 29th |
| Mother's Day | May 14th | May 12th | May 11th | May 10th | May 9th |
| Buddha's Birthday | May 26th | May 15th | May 5th | May 24th | May 13th |
| Father's Day | June 18th | June 16th | June 15th | June 21st | June 20th |
| Dragon Boat Festival | June 22nd | June 10th | May 31st | June 19th | June 9th |
| Mid-Autumn Festival | Sept. 29th | Sept. 17th | Oct. 6th | Sept. 25th | Sept. 15th |
| Winter Solstice | Dec. 22nd | Dec. 21st | Dec. 21st | Dec. 22nd | Dec. 22nd |