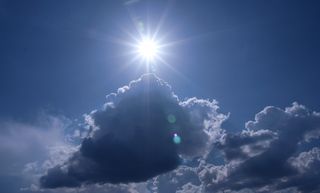 Sunrise and sunset in Montserrat
Sunrise today: 5:33 h
Sunset today: 18:40 h
(Times for Brades)
Sunrise and sunset times in Montserrat are determined by the moderate location in the northern hemisphere. Not as extreme as in the Nordic countries, but still noticeable. The days are longer in summer (June to September) than in winter (December to March). With up to about 13:10 hours, there are the longest days in June. The longest dark nights, on the other hand, are in winter. A December night in Brades lasts almost 13 hours and the days start about 60 minutes later.
During these days, the sun in Brades rises at 5:33. The Sunset can currently be watched at about 18:40 in the early evening.
Back to overview: Montserrat
Average length of day in Brades
sunshine duration

twilight phase
Sunrise and sunset in the most important cities of Montserrat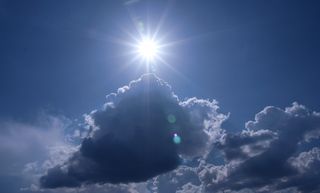 The cities are ordered by their geographic position from east to west, so in an approximate direction of the sun's course. Since the orbit around the sun is elliptical, sunrise or sunset never happen on a whole longitude at the same time. All data given for June 3rd., localtime in Montserrat
| City | Sunrise | Sunset | Hours of daylight |
| --- | --- | --- | --- |
| Brades | 05:33 am | 06:40 pm | 13:07 h |
| Plymouth | 05:33 am | 06:40 pm | 13:07 h |
Sunrise and sunset by month (Brades)
Month
Sunrise
Sunset
Hours of daylight
January
06:39 am
05:56 pm
11:17 h
February
06:33 am
06:12 pm
11:39 h
March
06:15 am
06:19 pm
12:04 h
April
05:52 am
06:25 pm
12:33 h
May
05:36 am
06:33 pm
12:57 h
June
05:34 am
06:44 pm
13:10 h
July
05:42 am
06:47 pm
13:05 h
August
05:51 am
06:35 pm
12:44 h
September
05:55 am
06:12 pm
12:16 h
October
06:00 am
05:48 pm
11:48 h
November
06:11 am
05:35 pm
11:23 h
December
06:28 am
05:39 pm
11:10 h
Duration of the sunset
The distance from the equator and the path of the sun determines not only the time of sunrise and sunset. The farther a country is from the equator, the more oblique the sun's path is to the horizon, causing sunset to last for a different duration. Brades lies on the 17th degree of northern latitude and thus a good distance from the equator.While a sunset in the northern USA or central Europe can take almost an hour, in Montserrat, it lasts only an average of 25 minutes. In June, it's about 26 minutes in Brades, while in December it's 25 minutes.
International cities for comparison