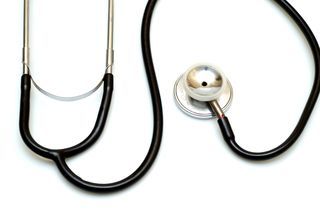 Spread of the corona virus in Palau
Since the beginning of the pandemic until December 8th, 2022, a total of 5,896 infected people and 7 deaths have been reported in Palau.
The total of 5,896 infected people currently represents 32.59% of the total population.
Current vaccination status
According to official WHO data, a total of 53,177 vaccine doses have been administered as of November 21st, 2022. More recent data are not yet available to WHO. 20,100 people have received at least one vaccination (111.1%). The booster vaccination was received by 12,866 people (71.1%).
18,285 of these are considered fully vaccinated in Palau (= 101.1%).
This makes Palau one of the best-supplied countries in the world. The vaccination rate is higher in 3 countries.
The data (apart from arithmetical rounding) are taken unchanged from WHO publications. Vaccination rates of over 100% are an indication that people were also counted who had been vaccinated in Palau but came from another country. Especially in times of vaccine shortage, many people have been vaccinated in other countries.
Due to the current corona pandemic, we update the worldwide case numbers daily. A list of all infected and dead people by country can be found on our
Covid19 virus topic page
.
Weight and size
| | Male | Female |
| --- | --- | --- |
| Body height | 170 cm | 159 cm |
| BMI | 29.6 | 29.7 |
| Weight | 86.0 kg | 75.4 kg |
Diseases
| | Palau | Ø worldwide |
| --- | --- | --- |
| Diabetes * | 17.90% | 8.81% |
| Tuberculosis | 0.64‰ | 1.27‰ |
* The number of people suffering from diabetes refers only to inhabitants aged between 20 and 79 years.

Child vaccinations
| | Palau | Ø worldwide |
| --- | --- | --- |
| Measles | 93.0% | 82.5% |
| Hepatitis B | 0.10% | 0.08% |
| DTP * | 9.50% | 8.21% |
* DTP is a three times combined basic vaccination against diphtheria, pertussis (whooping cough) and tetanus, which should be given to children up to the age of 23 months.

In Palau, 17.6% of all over 15-year-olds are still smokers.
7 percent of newborns are underweight.
Medical supplies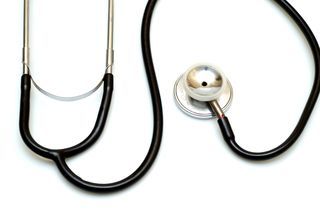 The medical care provided by doctors and hospitals in Palau is above average and also exceeds the average achieved in the EU countries. The country provides 4.8 hospital beds per 1000 inhabitants. The global mean here is 2.9 beds. Within the EU, 4.6 beds are available for every 1,000 residents.
With about 22 physicians in Palau, there are about 1.18 doctors per 1000 inhabitants. Here again the comparison: worldwide this standard is 1.50 physicians per 1000 inhabitants and in the EU even 3.57.
Supply with drinking water
Explanation of the graph:
Red line: access to water supply via wells or delivered drinking water
Green bars: Permanent access to running and tested drinking water connection
About 91 percent of the population has access to an immediately available, running drinking water supply. At least via springs and wells within a maximum distance of 30 minutes or supplied water, 100% of the population is supplied with largely clean drinking water. The population is thus better served than average. In a global comparison, only about 74% of the population has direct access to tested and always available drinking water. Within the European Union, this share is 98%. Only in a few countries does the proportion fall below 10%.
Sources
Above data correspond to the information of the World Health Organization, Global Health Workforce Statistics, UNICEF, State of the World's Children, Childinfo, Global Health Observatory Data Repository and OECD. The case numbers for the spread of the corona virus come from the European Centre for Disease Prevention and Control (ECDC).