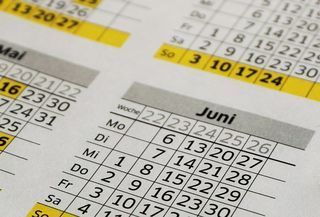 Public holidays in Hungary
In the Christian world, most holidays are oriented towards Easter or Christmas. But in other countries far away from home there is enough reason to celebrate.
Not all holidays are statuted by law — and those that are, do not necessarily mean a day off in all regions of Hungary. Rather, it is often up to the respective parts of the country whether the holiday is also a day off.
Back to overview: Hungary
Non-floating holidays
Non-statutory holidays are written in gray.
| Date | Holiday | Local name |
| --- | --- | --- |
| Jan. 1st | New Year's Day | Újév |
| March 15th | National holiday | Nemzeti ünnep |
| May 1st | Labor Day | Munka ünnepe |
| Aug. 20th | Celebration of the foundation of the state | Szent István ünnepe |
| Oct. 23rd | National Uprising 1956 | Nemzeti ünnep |
| Nov. 1st | All Saints' Day | Mindenszentek |
| Dec. 6th | Saint Nicholas | Télapó Mikulás |
| Dec. 25th | Christmas Day | Karácsony |
| Dec. 26th | Boxing Day | Karácsony |
| Dec. 31st | New Year's Eve | Szilveszter |
Moving Holidays in Hungary
| Holiday | Local name | 2023 | 2024 | 2025 | 2026 | 2027 |
| --- | --- | --- | --- | --- | --- | --- |
| Easter Sunday | Húsvétvasárnap | April 9th | March 31st | April 20th | April 5th | March 28th |
| Easter Monday | Húsvéthétfő | April 10th | April 1st | April 21st | April 6th | March 29th |
| Mother's Day | Anyák napja | May 7th | May 5th | May 4th | May 3rd | May 2nd |
| Whit Sunday | Pünkösd | May 28th | May 19th | June 8th | May 24th | May 16th |
| Teachers' day | Pedagógusnap | June 4th | June 2nd | June 1st | June 7th | June 6th |