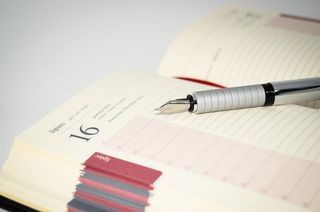 Public holidays in South Korea
Despite historical relations with China, the Gregorian calendar prevails in South Korea. However, the Chinese lunar calendar has not completely lost its influence. The most important events in the Korean year are Seollal and Chuseok and are always calculated according to the lunar calendar, although Seollal has a different cultural background than in China.
Making up about one third of the population, the Christians in the country also have a considerable share, which is why Christmas is also one of the public holidays. Buddhists also make up about a quarter of the country's population. Thus, Buddha's birthday was also included as a public holiday.


Back to overview: South Korea


Non-floating holidays
Non-statutory holidays are written in gray.
| Date | Holiday |
| --- | --- |
| Jan. 1st | New Year's Day |
| March 1st | Independence Movement Day |
| April 5th | Arbor Day |
| May 1st | Labour Day |
| May 5th | Children's day |
| May 8th | Parents' Day |
| May 15th | Teacher's Day |
| June 6th | Memorial Day |
| July 17th | Constitution Day |
| Aug. 15th | Liberation Day |
| Oct. 1st | Armed Forces Day |
| Oct. 3rd | National Foundation Day |
| Oct. 9th | Hangeul Day |
| Dec. 25th | Christmas Day |
Moving Holidays in South Korea
| Holiday | 2023 | 2024 | 2025 | 2026 | 2027 |
| --- | --- | --- | --- | --- | --- |
| Seollal (Last day of old year) | Jan. 21st | Feb. 9th | Jan. 28th | Feb. 16th | Feb. 5th |
| Seollal (New Year's Day) | Jan. 22nd | Feb. 10th | Jan. 29th | Feb. 17th | Feb. 6th |
| Seollal (Second day of New Year) | Jan. 23rd | Feb. 11th | Jan. 30th | Feb. 18th | Feb. 7th |
| Buddha's Birthday | May 26th | May 15th | May 5th | May 24th | May 13th |
| Chuseok (Korean Thanksgiving) | Sept. 29th | Sept. 17th | Oct. 6th | Sept. 25th | Sept. 15th |
Seollal - the Korean New Year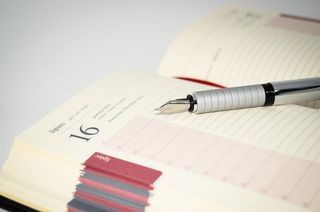 Seollal is the three-day New Year's festival based on the lunar calendar. Nationwide, it is much more important than the turn of the year based on the Gregorian calendar. Seollal is a predominantly traditional festival, which is celebrated in the circle of the family. On all three days, you wear your fine wardrobe, honor your parents and grandparents and spend time with your children. A traditional meal on the first day of the new year is often "Tteokguk," a soup with rice cake.
Chuseok - the harvest festival
Chuseok is also calculated according to the lunar calendar and takes place on the 15th day of the eighth lunar month, usually in September or October. Since the 15th day of a lunar month is always a full moon day, the day is sometimes also called Hangawi, and thus moon festival. The actual translation of the word Chuseok is "autumn evening," while Hangawi means "great middle."
On these three days, mainly the older family members, though also already deceased ancestors, are celebrated and honored. This is usually done in the house of the head of the family, most often the grandparents. It is accompanied by traffic jams throughout the country when entire families travel to the provinces.
Family Days
The traditionally large role of the family is quickly noticed by a European or American. The family has an enormous significance in South Korea. Chuseok and Seollal are much more family-oriented than comparable holidays in the Western world. In addition, the children's day on May 5 and the parents' day on May 8 are two more family-oriented holidays on the calendar. Parents' Day is not a work-free day. Unlike in many other countries, fathers and mothers are celebrated together. There are no individual father's or mother's days.