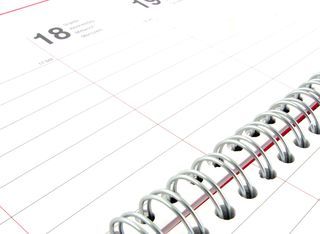 Public holidays in Albania
The fact that the Albanian population is predominantly Muslim can also be seen on the holiday calendar. The day of the breaking of the fast and the sacrificial feast are decisive components. The sacrificial feast is celebrated over three days.
As the second largest population group, Christians are divided into Orthodox and Catholics. Both are also found in the holidays: Christmas is celebrated uniformly according to the Gregorian calendar, i.e., the date of the Western churches, but Easter is celebrated according to both calendars, so the Gregorian and Julian calendars.
Back to overview: Albania
Non-floating holidays
Non-statutory holidays are written in gray.
| Date | Holiday |
| --- | --- |
| Jan. 1st | New Year's Day |
| Jan. 2nd | 2nd New Year's Day |
| March 8th | Mother's Day |
| March 14th | Summer's Day |
| March 22nd | Nouruz (Persian New Year) |
| May 1st | Labor Day |
| Oct. 12th | Ashoura |
| Oct. 19th | Beatification of Mother Teresa |
| Nov. 28th | Independence and Flag Day |
| Nov. 29th | Liberation Day |
| Dec. 8th | Youth's Day |
| Dec. 24th | Christmas Eve |
| Dec. 25th | Christmas Day |
| Dec. 26th | Boxing Day |
| Dec. 31st | New Year's Eve |
Moving Holidays in Albania
| Holiday | 2023 | 2024 | 2025 | 2026 | 2027 |
| --- | --- | --- | --- | --- | --- |
| Good Friday (Catholic) | April 7th | March 29th | April 18th | April 3rd | March 26th |
| Easter Sunday (Catholic) | April 9th | March 31st | April 20th | April 5th | March 28th |
| Easter (orthodox) | April 16th | May 5th | April 20th | April 12th | May 2nd |
| Festival of breaking the fast | April 21st | April 9th | March 30th | March 19th | March 9th |
| Pentecost Sunday (Catholic) | May 28th | May 19th | June 8th | May 24th | May 16th |
| Father's Day | June 18th | June 16th | June 15th | June 21st | June 20th |
| Festival of Sacrifice | June 28th | June 16th | June 6th | May 26th | May 16th |