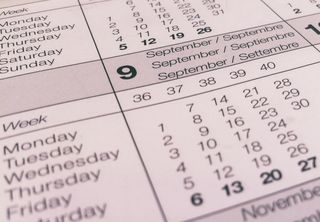 Public holidays in Vietnam
The Vietnamese holiday calendar is dominated by a conspicuous number of New Year's days. Both the Western New Year in the Gregorian calendar and the Chinese New Year are celebrated. The Vietnamese New Year festival follows seamlessly and lasts for 5 days. Apart from a few days of remembrance, the year is almost free of public holidays.
This shows that both the Chinese lunar calendar and the Gregorian calendar determine the country. Christian holidays like here are not celebrated at all. Work-free days are made up on the next working day if the holiday itself falls on a weekend.
Back to overview: Vietnam
Non-movable holidays
Non-statutory holidays are written in gray.
| Date | holiday |
| --- | --- |
| Jan. 1st | New Year's Day |
| March 8th | International Women's Day |
| March 10th | Hung Vuongs Remembrance Day |
| April 30th | Liberation Day |
| May 2nd | Labour Day |
| May 19th | Ho Chi Minh's Birthday |
| June 28th | Family Day |
| Sept. 2nd | Independence Day |
| Sept. 3rd | Ho Chi Minh's Death |
| Oct. 20th | Vietnamese Women's Day |
| Nov. 20th | Teacher's Day |
| Dec. 25th | Christmas Day |
| Dec. 26th | Boxing Day |
| Dec. 31st | New Year's Eve |
Moving Holidays in Vietnam
| holiday | 2022 | 2023 | 2024 | 2025 | 2026 |
| --- | --- | --- | --- | --- | --- |
| Vietnamese New Year's Day (preparations) | Jan. 31st | Jan. 21st | Feb. 9th | Jan. 28th | Feb. 16th |
| Chinese New Year's Day | Feb. 1st | Jan. 22nd | Feb. 10th | Jan. 29th | Feb. 17th |
| Vietnamese New Year's Day | Feb. 2nd | Jan. 23rd | Feb. 11th | Jan. 30th | Feb. 18th |
| 2. Vietnamese New Year's Day | Feb. 3rd | Jan. 24th | Feb. 12th | Jan. 31st | Feb. 19th |
| 3. Vietnamese New Year's Day | Feb. 4th | Jan. 25th | Feb. 13th | Feb. 1st | Feb. 20th |
| 4. Vietnamese New Year's Day | Feb. 5th | Jan. 26th | Feb. 14th | Feb. 2nd | Feb. 21st |
| 5. Vietnamese New Year's Day | Feb. 6th | Jan. 27th | Feb. 15th | Feb. 3rd | Feb. 22nd |
| Day of Hùng Kings | April 10th | April 29th | April 18th | April 7th | April 26th |
| Father's Day | June 19th | June 18th | June 16th | June 15th | June 21st |
| Mother's Day | Aug. 12th | Aug. 30th | Aug. 18th | Sept. 6th | Aug. 27th |