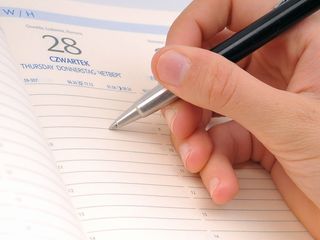 Public holidays in Mexico
Most Mexican holidays are Christian, though they are a little more economical than elsewhere. Whitsunt does not take place at all (as is rare outside Europe, anyway), and Christmas and Easter are each limited to one day.
But there are some valuable historical days on the Mexican calendar. The best known, although not a non-working holiday, is the discovery of America by Christopher Columbus. Benito Juárez García was President of Mexico from 1861-1872 and is considered the country's greatest reformer. Today his birthday finds a firm place on March 21.
But Mexico is also the land of the fiestas. Festivities are typically celebrated extensively and with an emphasis on culture. In addition to national holidays, almost every city and village has its own regional holiday, which in most cases is based on a local patron saint.
Back to overview: Mexico
Non-floating holidays
Non-statutory holidays are written in gray.
| Date | Holiday |
| --- | --- |
| Jan. 1st | New Year's Day |
| Jan. 6th | Epiphany |
| Feb. 24th | Day of the Flag |
| March 21st | Birthday of Benito Juárez |
| April 30th | Children's Day |
| May 1st | Labor Day |
| May 5th | Day of May 5, Battle of Puebla |
| Aug. 15th | Assumption Day |
| Sept. 1st | Governmental declaration |
| Sept. 16th | Independence Day |
| Oct. 12th | Discovery of America by Christopher Columbus 1492 |
| Nov. 1st | Day of the Dead |
| Nov. 2nd | All Souls' Day |
| Nov. 20th | Day of the Revolution |
| Dec. 12th | Day of the Virgin of Guadalupe |
| Dec. 24th | Christmas Eve |
| Dec. 25th | Christmas Day |
| Dec. 26th | Boxing Day |
| Dec. 31st | New Year's Eve |
Moving Holidays in Mexico
| Holiday | 2023 | 2024 | 2025 | 2026 | 2027 |
| --- | --- | --- | --- | --- | --- |
| Constitution Day | Feb. 6th | Feb. 5th | Feb. 3rd | Feb. 2nd | Feb. 8th |
| Palm Sunday | April 2nd | March 24th | April 13th | March 29th | March 21st |
| Maundy Thursday (regional only) | April 6th | March 28th | April 17th | April 2nd | March 25th |
| Good Friday (regional only) | April 7th | March 29th | April 18th | April 3rd | March 26th |
| Easter Sunday | April 9th | March 31st | April 20th | April 5th | March 28th |
| Mother's Day | May 14th | May 12th | May 11th | May 10th | May 9th |
| Ascension of Christ | May 18th | May 9th | May 29th | May 14th | May 6th |
| Corpus Christi | June 8th | May 30th | June 19th | June 4th | May 27th |
| Father's Day | June 11th | June 9th | June 8th | June 14th | June 13th |