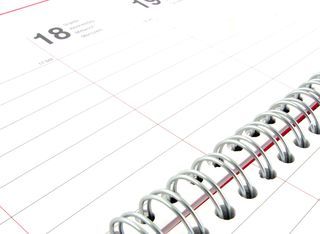 Public holidays in Austria
The amount of public holidays may be a little confusing. In fact, most of these are only recognised in individual Austrian provinces. In addition, although a holiday in Austria can be a legal one, it does not necessarily have to be a day off. For example, Good Friday or New Year's Eve are public holidays, but not days off under the Rest at Work Act. The situation is similar for most regional holidays.
As a Catholic country, Austria also has a whole series of Christian holidays. As in Switzerland, Easter Sunday and Pentecost Sunday are not public holidays simply because they are on a free Sunday anyway.
Back to overview: Austria
Non-movable holidays
Non-statutory holidays are written in gray.
| Date | holiday |
| --- | --- |
| Jan. 1st | New Year's Day |
| Jan. 6th | Epiphany |
| March 19th | St. Joseph's Day |
| May 1st | National holiday |
| May 4th | Florian's day (only Upper Austria) |
| Aug. 15th | Assumption Day |
| Sept. 24th | Rupert's Day (only Salzburg) |
| Oct. 10th | Day of the referendum (only Carinthia) |
| Oct. 26th | National holiday |
| Nov. 1st | All Saints' Day |
| Nov. 2nd | All Souls' Day |
| Nov. 11th | Martin's Day (only Burgenland) |
| Nov. 15th | Leopold (Lower Austria + Vienna only) |
| Dec. 8th | Immaculate conception |
| Dec. 24th | Holy Evening |
| Dec. 25th | Christday (Christmas Day) |
| Dec. 26th | Stefani's Day (Boxing Day) |
| Dec. 31st | New Year's Eve |
Moving Holidays in Austria
| holiday | 2022 | 2023 | 2024 | 2025 | 2026 |
| --- | --- | --- | --- | --- | --- |
| Maundy Thursday | April 14th | April 6th | March 28th | April 17th | April 2nd |
| Good Friday | April 15th | April 7th | March 29th | April 18th | April 3rd |
| Holy Saturday | April 16th | April 8th | March 30th | April 19th | April 4th |
| Easter Sunday | April 17th | April 9th | March 31st | April 20th | April 5th |
| Easter Monday | April 18th | April 10th | April 1st | April 21st | April 6th |
| Ascension of Christ | May 26th | May 18th | May 9th | May 29th | May 14th |
| Whit Sunday | June 5th | May 28th | May 19th | June 8th | May 24th |
| Whit Monday | June 6th | May 29th | May 20th | June 9th | May 25th |