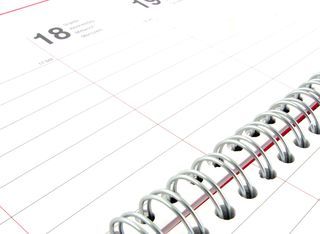 Public holidays in Argentina
As a predominantly Christian country, Argentina has aligned its national holidays with Christian events. Remarkably, the Solemnity of Pentecost is not a public holiday. Instead, several commemorative days and the famous Carnival can be found in the calendar.
At first glance, Argentine holidays are quite numerous, but often apply only regionally or to specific population groups. Although Jewish and Muslim communities are clearly in the minority, the Jewish and Islamic New Years are considered holidays for them, respectively. Yom Kippur and the breaking of the fast at the end of Ramadan are also non-working days for Jews and Muslims, respectively.
If a public holiday falls on a day that is already a work-free day, the following Monday is often a work-free day.
Back to overview: Argentina
Non-movable holidays
Non-statutory holidays are written in gray.
| Date | holiday | Local name |
| --- | --- | --- |
| Jan. 1st | New Year's Day | Año Nuevo |
| March 24th | Dictatorship Commemoration Day 1976 | Día de la Memoria |
| May 1st | Labor Day | Día del Trabajador |
| May 25th | May Revolution of 1810 | Día de la Revolución de Mayo |
| June 17th | Death anniversary of General Güemes | Muerte del General Martín Miguel de Güemes |
| June 20th | Flag Day | Día de la Bandera |
| July 9th | Independence Day | Día de la Independencia |
| Dec. 8th | Immaculate Conception Day | Día de la Concepción Inmaculada |
| Dec. 24th | Christmas Eve | Nochebuena |
| Dec. 25th | Christmas Day | Navidad |
| Dec. 26th | Boxing Day | Día de Navidad 2 |
| Dec. 31st | New Year's Eve | Fiesta de Fin de Año |
Moving Holidays in Argentina
| holiday | Local name | 2022 | 2023 | 2024 | 2025 | 2026 |
| --- | --- | --- | --- | --- | --- | --- |
| Green Monday | Lunes de Carnaval | Feb. 28th | Feb. 20th | Feb. 12th | March 3rd | Feb. 16th |
| Shrove Tuesday | Martes de Carnaval | March 1st | Feb. 21st | Feb. 13th | March 4th | Feb. 17th |
| Ash Wednesday | Miércoles de Ceniza | March 2nd | Feb. 22nd | Feb. 14th | March 5th | Feb. 18th |
| Falklands War Memorial Day (regional only) | Día de las Malvinas | April 4th | April 3rd | April 1st | April 7th | April 6th |
| Maundy Thursday (regional only) | Jueves Santo | April 14th | April 6th | March 28th | April 17th | April 2nd |
| Good Friday | Viernes Santo | April 15th | April 7th | March 29th | April 18th | April 3rd |
| Easter Sunday | Pascuas | April 17th | April 9th | March 31st | April 20th | April 5th |
| Easter Monday | Lunes Santo | April 18th | April 10th | April 1st | April 21st | April 6th |
| Festival of breaking the fast | | May 2nd | April 21st | April 9th | March 30th | March 19th |
| Father's Day | Día del Padre | June 19th | June 18th | June 16th | June 15th | June 21st |
| Festival of Sacrifice | | July 9th | June 28th | June 16th | June 6th | May 26th |
| Islamic New Year | | July 29th | July 18th | July 7th | June 26th | June 16th |
| San Martín | Día del Libertador San Martín | Aug. 15th | Aug. 21st | Aug. 19th | Aug. 18th | Aug. 17th |
| Jewish New Year | | Sept. 26th | Sept. 16th | Oct. 3rd | Sept. 23rd | Sept. 12th |
| 2nd Jewish New Year | | Sept. 27th | Sept. 17th | Oct. 4th | Sept. 24th | Sept. 13th |
| Yom Kippur | | Oct. 5th | Sept. 25th | Oct. 12th | Oct. 2nd | Sept. 21st |
| Cultural Diversity Day | Día del Respeto a la Diversidad Cultural | Oct. 10th | Oct. 9th | Oct. 14th | Oct. 13th | Oct. 12th |
| Mother's Day | Día de la Madre | Oct. 16th | Oct. 15th | Oct. 20th | Oct. 19th | Oct. 18th |
| National Sovereignty Day | Día de la Soberanía Nacional | Nov. 28th | Nov. 27th | Nov. 25th | Nov. 24th | Nov. 23rd |