Members of the CEFTA:
Central European Free Trade Agreement

The CEFTA is a trade agreement of currently 7 countries in Southern Europe and in Eastern Europe.

All member states comprise a total area of 253,000 km² and about 20.13 million people. This is 0.17% of the habitable area around the world and 0.26% of the world population.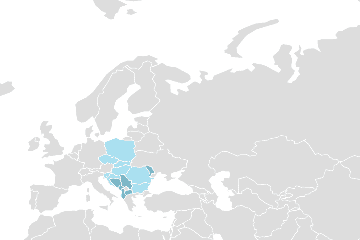 Former member countries