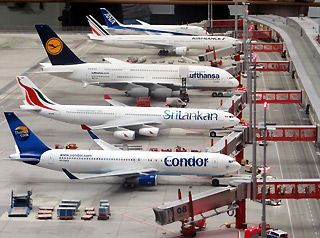 The 29 largest airports and airlines in Vanuatu
Further information is provided on the 29 biggest airports in Vanuatu. At Bauerfield International Airport alone, 7 airlines operate and serve flights to and from 20 destinations.
The only airline of Vanuatu is Air Vanuatu and approaches 37 destinations. ›
The largest airports worldwide
Back to overview: Vanuatu
The 29 biggest airports in Vanuatu
Freight volume
In 2021, a total of 436,547 ton-kilometers (= total mass transported in tons multiplied by kilometers traveled) of cargo was moved by air in Vanuatu.