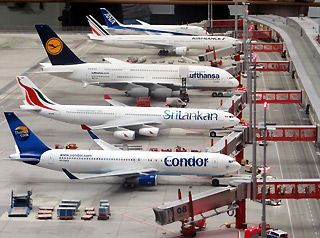 The 29 largest airports and airlines in Vanuatu
For the 29 biggest airports in Vanuatu we provided further information. Alone at Bauerfield International Airport operate 7 airlines to and from 20 destinations.
The only airline of Vanuatu is Air Vanuatu and approaches 32 destinations. ›
The largest airports worldwide
Back to overview: Vanuatu
The 29 biggest airports in Vanuatu
Freight volume
In 2020, a total of 556,399.09 ton-kilometers of cargo was moved by air in Vanuatu (= total mass transported in tons multiplied by kilometers traveled).
The biggest airlines based in Vanuatu
| IATA | Name | Destinations |
| --- | --- | --- |
| NF | Air Vanuatu | 32 |