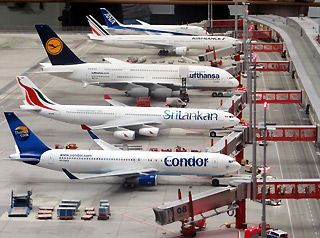 Airports and airlines in American Samoa
The only airport with scheduled flight traffic in American Samoa is Pago Pago International Airport. The biggest airline here is 1 which offers flights to 1 destinations.
The only airline of American Samoa is Baikotovitchestrian Airlines and approaches 18 destinations. ›
The largest airports worldwide
Back to overview: American Samoa
The biggest airports in American Samoa
Freight volume
In 2014, a total of 11,652 ton-kilometers of cargo was moved by air in American Samoa (= total mass transported in tons multiplied by kilometers traveled).
The biggest airlines based in American Samoa
| IATA | Name | Destinations |
| --- | --- | --- |
| BU | Baikotovitchestrian Airlines | 18 |