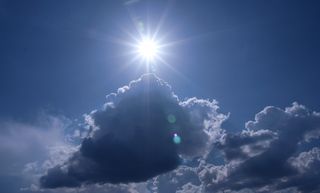 Sunrise and sunset in Sweden
Sunrise today: 3:36 h
Sunset today: 21:55 h
(Times for Stockholm)
The times for sunrise and sunset in Sweden are significantly influenced by the high location in the northern hemisphere. Relatively high in the north, the days are long in summer (June to September) and short in winter (December to March). With up to about 18:40 hours, there are the longest days in June. The longest dark nights, on the other hand, are in winter. A December night in Stockholm lasts almost 18 hours and the days start about 5 hours later.
Who wants to look at the sunrise during these days, has to wake up early. Sunrise in Stockholm starts already at 3:36 in the morning. The sunset on the other hand is currently late at 21:55 in the evening.
Back to overview: Sweden
Average length of day in Stockholm
The following graph shows the times of sunrise and sunset over the course of the year. The duration of twilight can be seen at the top and bottom edges. The vertical offset between March and October shows the
effect of daylight saving time
, when the time is set one hour ahead.

sunshine duration

twilight phase
Sunrise and sunset in the most important cities of Sweden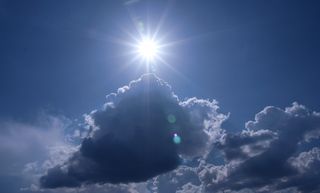 The cities are ordered by their geographic position from east to west, so in an approximate direction of the sun's course. Since the orbit around the sun is elliptical, sunrise or sunset never happen on a whole longitude at the same time. All data given for June 4th., localtime in Sweden
| City | Sunrise | Sunset | Hours of daylight |
| --- | --- | --- | --- |
| Umeå | 02:27 am | 10:47 pm | 20:20 h |
| Haninge | 03:37 am | 09:53 pm | 18:16 h |
| Stockholm | 03:36 am | 09:55 pm | 18:20 h |
| Huddinge | 03:37 am | 09:55 pm | 18:18 h |
| Uppsala | 03:32 am | 10:02 pm | 18:30 h |
| Gävle | 03:25 am | 10:13 pm | 18:48 h |
| Västerås | 03:39 am | 10:04 pm | 18:25 h |
| Norrköping | 03:50 am | 09:56 pm | 18:06 h |
| Linköping | 03:54 am | 09:56 pm | 18:02 h |
| Örebro | 03:48 am | 10:06 pm | 18:18 h |
| Jönköping | 04:05 am | 09:57 pm | 17:51 h |
| Lund | 04:25 am | 09:45 pm | 17:20 h |
| Malmö | 04:27 am | 09:45 pm | 17:18 h |
| Helsingborg | 04:25 am | 09:49 pm | 17:24 h |
| Göteborg | 04:15 am | 10:05 pm | 17:50 h |
24 hours day and night
As a highly northern country, Sweden is famous for its extremely long days in summer and on the other hand very short days in winter. In summer, the sun is so far north that it hardly gets dark, especially in June and July. In winter it is the other way around and days are so short that many inhabitants can hardly or do not want to adjust to it.
However, Sweden has a considerable north-south extension of over 1500 km. Thus, these effects are felt very differently in the elongated country. The northernmost and only very sparsely populated part of the country is Swedish Lapland and lies above the Arctic Circle. There, it does not get dark at all for several days in midsummer. This effect is known mainly as the midnight sun. In winter, on the other hand, it remains dark there for days on end. In the areas further south, this is much less noticeable. In midsummer, the sun sets in the southern provinces late, but definitely. But if you leave the brightly lit cities, you can see a blue glimmer on the northwestern horizon even deep in the night.
"Golden hours" in summer
The famous golden, deep red and often violet sunsets occur mainly in midsummer due to the elliptical orbit of the sun. The twilight phase is then not only longer than usual, but the sun's rays fall at a particularly oblique angle. This causes an unusually long path of the light rays through the atmosphere and thus also a strong reflection of the light at gas molecules, at which the light refracts. The blue component is thereby reduced to such an extent that only long-wave rays remain, which are known to us as the evening glow.
In winter, on the other hand, the atmosphere contains many more ice crystals and water droplets, on which the light refracts differently. Although these particles are still tiny, they are now larger than the wavelength of light. This then provides for a rather bluish glow. By the way, the northern lights do not have much to do with this. They are electrically charged particles from solar winds that meet oxygen and nitrogen atoms in our atmosphere and convert their energy into light.
Sunrise and sunset by month (Stockholm)
Month
Sunrise
Sunset
Hours of daylight
January
08:27 am
03:26 pm
6:59 h
February
07:21 am
04:42 pm
9:21 h
March
06:02 am
05:50 pm
11:48 h
April
05:31 am
08:04 pm
14:33 h
May
04:12 am
09:16 pm
17:04 h
June
03:27 am
10:08 pm
18:41 h
July
03:54 am
09:53 pm
17:59 h
August
05:02 am
08:42 pm
15:39 h
September
06:13 am
07:12 pm
12:58 h
October
07:23 am
05:44 pm
10:21 h
November
07:38 am
03:25 pm
7:47 h
December
08:35 am
02:50 pm
6:15 h
Duration of the sunset
The distance from the equator and the path of the sun determines not only the time of sunrise and sunset. The farther a country is from the equator, the more oblique the sun's path is to the horizon, causing sunset to last for a different duration. Stockholm lies on the 59th degree of northern latitude and is therefore very far away from the equator. While a sunset near the equator lasts only about 20 minutes, in Sweden, this period averages 82 minutes. In June, it's about 111 minutes in Stockholm, while in December it's 54 minutes.
International cities for comparison