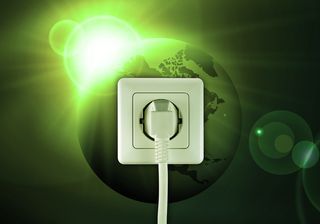 Energy consumption in Sweden
The most important figure in the energy balance of Sweden is the total consumption of
133.50 billion kWh
of electric energy per year. Per capita this is an average of
12,817 kWh
.
Sweden could be self-sufficient with domestically produced energy. The total production of all electric energy producing facilities is 153 bn kWh, which is 115 percent of the country's own usage. Despite this, Sweden trades energy with foreign countries. Along with pure consumption, the production, imports and exports play an important role. Other energy sources, such as natural gas or crude oil are also used.
Back to overview: Sweden
Energy Balance
Electricity
total
Sweden
per capita
USA
per capita
Own consumption
133.50 bn kWh
12,817.05 kWh
11,756.77 kWh
Production
152.90 bn kWh
14,679.61 kWh
12,338.29 kWh
Import
14.29 bn kWh
1,371.95 kWh
219.11 kWh
Export
26.02 bn kWh
2,498.13 kWh
29.21 kWh

100.0% of the country's population (as of 2020) has access to electricity.
Canceled nuclear phase-out
As early as 1980, and thus much earlier than other countries, Sweden decided by referendum to phase out nuclear power by 2010. In the following 25 years, however, only two nuclear power plants were actually shut down. Another ten remained on the grid for the time being, and the decision was also abandoned in 2010 after it was not achieved.
CO2-neutral by 2045
Nevertheless, Sweden is considered a prime example for reducing CO2 emissions, especially for its efforts and implementations in the following years. The aim is to be CO2-neutral by 2045. Unlike other countries, however, it is not only the plans that are causing a stir, as the implementation also looks promising so far.
Sweden has had a CO2 tax on fossil fuels since 1991. It rose from around 30 euros in the beginning to over 100 euros per ton in the meantime. To remain internationally competitive, many companies were initially exempted from part of these taxes, but the government increased them over time. The plan worked: After initial problems with a noticeable increase in the inflation rate, the economy grew steadily again. CO2 emissions have fallen by almost 25 percent to date.
CO₂ emissions
in 2019
Sweden
per capita
USA
per capita
total
35.00 m t
3.41 t
14.67 t
Development of CO₂ emissions from 1960 to 2019 in million tons
See also:
CO₂ equivalents by country

Production capacities per energy source
The given production capacities for electric energy have a theoretical value, which can only be obtained under ideal conditions. They are measuring the generatable amount of energy, that would be reached under permanent and full use of all capacities of all power plants.
In practice this isn't possible, because e.g. solar collectors are less efficient under clouds. Also wind- and water-power plants are not always operating under full load. All these values are only useful in relation to other energy sources or countries.
Energy source
total
in Sweden
Percentage
in Sweden
Percentage
USA
per capita
in Sweden
per capita
USA
Fossil fuels
17.65 bn kWh
5,0 %
70,0 %
1,694.25 kWh
20,083.19 kWh
Nuclear power
77.65 bn kWh
22,0 %
9,0 %
7,454.71 kWh
2,582.12 kWh
Water power
148.23 bn kWh
42,0 %
7,0 %
14,231.73 kWh
2,008.32 kWh
Renewable energy
112.94 bn kWh
32,0 %
14,0 %
10,843.22 kWh
4,016.64 kWh
Total production capacity
352.94 bn kWh
-
100,0 %
33,885.06 kWh
28,690.27 kWh
Actual total production
152.90 bn kWh
43.3 %
43.0 %
14,679.61 kWh
12,338.29 kWh
Note: The sum of each data in this table adds up to 101.00 percent and may not be accurate. Worlddata.info receives this data from the US Office of Public Affairs (CIA) and will not make any presumptuous changes to it.
Electric mobility thanks to nuclear power
The former plans to phase out nuclear power have not been pursued for years. On the way to CO2 neutrality, the country needs other energy sources. Hydroelectric power is by far the largest energy supplier, but there is no possibility of increasing capacity in the long term. Solar energy cannot be relied on in the far north. In winter, the sun does not shine long enough to make it profitable to operate. The construction of wind power plants is making massive progress, especially in the north of the country. Investors are being attracted with substantial subsidies. However, the country does not want to and cannot yet do without nuclear energy because the demand for energy is enormous, especially in the transportation sector. Nuclear power is not a renewable energy, but it releases considerably fewer emissions than fossil fuels. In addition, the mix of nuclear and hydroelectric power is favorable, which pleases private households and the economy alike.
Sweden, for example, is way out in front in terms of electric car registrations. In recent years, every second to third new vehicle was electric or at least a partially electric hybrid. Government subsidies, such as the bonus-malus system and high gasoline prices are making conventional fossil fuel vehicles increasingly unattractive.
Usage of renewable energies
Renewable energy includes wind, solar, biomass and geothermal energy sources. This means all energy sources that renew themselves within a short time or are permanently available. Energy from hydropower is only partly a renewable energy. This is certainly the case with river or tidal power plants. Otherwise, numerous dams or reservoirs also produce mixed forms, e.g. by pumping water into their reservoirs at night and recovering energy from them during the day when there is an increased demand for electricity. Since it is not possible to clearly determine the amount of generated energy, all energy from hydropower is displayed separately.
In 2019, renewable energy accounted for around 52.9 percent of actual total consumption in Sweden. The following chart shows the percentage share from 1990 to 2019: