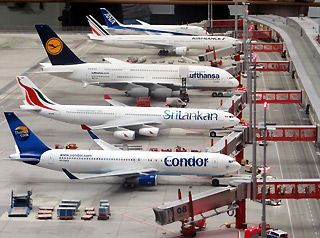 Airports and airlines in Malta
The only airport with scheduled flight traffic in Malta is Malta International Airport. The biggest airline here is 31 which offers flights to 76 destinations.
The only airline of Malta is Air Malta and approaches 41 destinations. ›
The largest airports worldwide
Back to overview: Malta
The biggest airports in Malta
Freight volume
In 2020, a total of 2.90 million ton-kilometers of cargo was moved by air in Malta (= total mass transported in tons multiplied by kilometers traveled).
The biggest airlines based in Malta
| IATA | Name | Destinations |
| --- | --- | --- |
| KM | Air Malta | 41 |