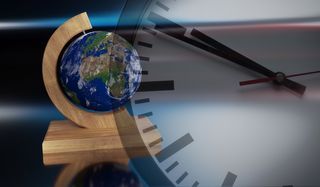 Timezone and DST in Germany
Timezones are always computed by their difference to UTC, the "Universal Time Coordinated". In Germany there is only a single tonezone at UTC+2. For example, New York is currently at UTC-4 in Eastern Time, so the time difference between New York and Germany is 6 hours.
They have a nationwide clock change from standard time to daylight saving time, where the clocks are switched forward by one hour in summer.
The next clock change in Germany will be on October 29th, 2023 at 3:00 to standard time. The clocks are then set back one hour. This means that it gets light earlier in the morning and darker earlier in the evening.
Back to overview: Germany
Current time in all regions of Germany:
00:00
May 2023
Timezones by region
Changeover from summer to winter time in Germany
The first changes from daylight saving time to standard time and back were made in Germany as early as 1916. The attempt at that time under Kaiser Wilhelm II did not last long. Already in the year 1919 the abolition took place. It was not until 1940, during the Second World War, that Germany returned to it. The argument was again the energy savings that were expected in the summer months. In 1947, they even went so far as to move away from standard time by 2 hours for 7 weeks and to turn the clock forward by one hour. After the end of the war in 1949, the criticisms got out of hand and the semi-annual time change was stopped again.
The next attempt was made in 1973 after the oil crisis, but it took years before the European countries could agree. France was the first to introduce daylight saving time in 1976, while Germany followed suit in 1980. Europe had to wait another 16 years for a uniform date for the changeover in spring and fall. Only in 1996 was it possible to agree on the dates that are common today (last Sunday in March and October).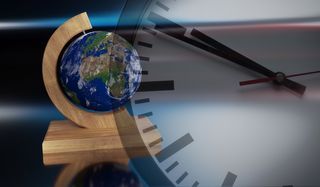 The next clock changes in Germany
| Date | Local time | Change |
| --- | --- | --- |
| Mar 26, 2023 | 2:00 am | +1 hour to daylight saving time |
| Oct 29, 2023 | 3:00 am | -1 hour to standard time |
| Mar 31, 2024 | 2:00 am | +1 hour to daylight saving time |
| Oct 27, 2024 | 3:00 am | -1 hour to standard time |
| Mar 30, 2025 | 2:00 am | +1 hour to daylight saving time |
| Oct 26, 2025 | 3:00 am | -1 hour to standard time |
| Mar 29, 2026 | 2:00 am | +1 hour to daylight saving time |
| Oct 25, 2026 | 3:00 am | -1 hour to standard time |
| Mar 28, 2027 | 2:00 am | +1 hour to daylight saving time |