Faroe Islands
Parliamentary democracy (territory of the Kingdom of Denmark)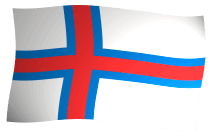 Local name:
Føroyar / Færøerne
Region:
Northern Europe
Area:
1,396 km²
Capital:
Tórshavn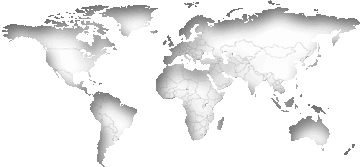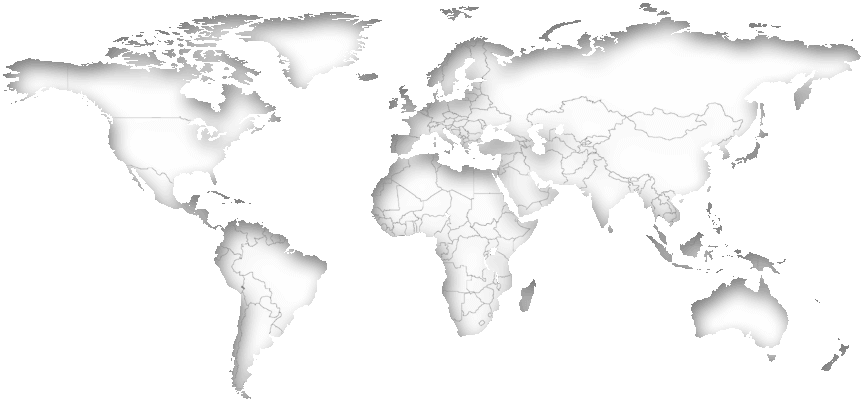 Geography
The Faroe Islands are an archipelago in the Atlantic north of the British Isles. The small state has a total area of 1,396 km² (539 mi²) and a total coastline of 1,117 km (694.1 mi). This land area is about 1.1 times the size of Los Angeles. The Faroe Islands are thus one of the smallest countries in Europe by area and ranked 185th worldwide.
The archipelago consists of 18
islands
. The Faroe Islands have no direct neighbors. The distance between New York City and the Capital Tórshavn is about 4,950 km (3,076 mi).
On further pages:
Current time on the Faroe Islands:
00:00
June 2023
The countrywide time on the Faroe Islands is
Western European Time (WET)
.
As in many countries far away from the equator, there is a daylight savings time in the summer. Related to GMT, the time difference is usually 0 hours in summer and 1 hours in winter. The next time change will be on October 29 at 1:00 am (local time).
Time zones and clock changes
Sunrise and sunset
Population
Life expectancy females:
Ø 85.7 years
Males/Females:
51.8% : 48.2%
Population pyramid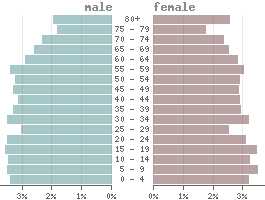 The currency on the Faroe Islands is
the Faroese krona (FOK).
1 Krona is divided into 100 Oyra.
Status: 06/02/2023
1 US dollar = 6.92 Kronas
1 Krona = 0.14 US dollar
The climate on the Faroe Islands
The country is much further away from the equator than Central Europe. This means that the winter days on the Faroe Islands are much darker, colder and also shorter. The country is under cold polar climate. Depending on the season, the average daytime temperatures range between 6 and 13 degrees. In the colder months, the average night temperatures drop down to 2 °C.
Average daytime and nighttime temperatures


Languages
Official languages:
Faroese, Danish
| Mother tongue | Distribution |
| --- | --- |
| Faroese | 100.0 % |
Economy
The Faroe Islands is considered one of the
most dangerous countries
worldwide.
Land use
| | |
| --- | --- |
| 24% Urban areas: | 335 km² |
| 2% Agricultural areas: | 30 km² |
| 0% Forest: | 1 km² |
| 74% Others: | 1,030 km² |
more...
Transport
| | |
| --- | --- |
| Roadways: | 960 km |
| Commercial harbors: | 101 |
| › Airports: | 1 |
Most important cities
| City | Region | Population |
| --- | --- | --- |
| Tórshavn / Capital | Streymoy | 14,000 |
| Klaksvík | Norðoyar | 4,660 |
| Hoyvík | Streymoy | 2,780 |
| Argir | Streymoy | 1,870 |
| Vágur | Suðuroy | 1,570 |
| Fuglafjørður | Eysturoy | 1,540 |
| Vestmanna | Streymoy | 1,280 |
| Tvøroyri | Suðuroy | 1,230 |
| Sørvágur | Vágar | 1,070 |
| Kollafjørður | Streymoy | 1,050 |
| Miðvágur | Vágar | 1,040 |
| Eiði | Eysturoy | 634 |
| Sandur | Sandoy | 608 |