Czechia
Parliamentary republic
independant since 1993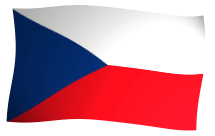 Region:
Eastern Europe
Area:
78,870 km²
Further names:
Czech Republic
Local name:
Česko, Česká republika
Capital:
Prague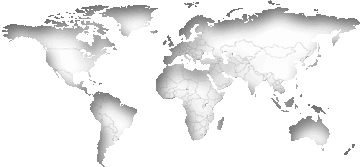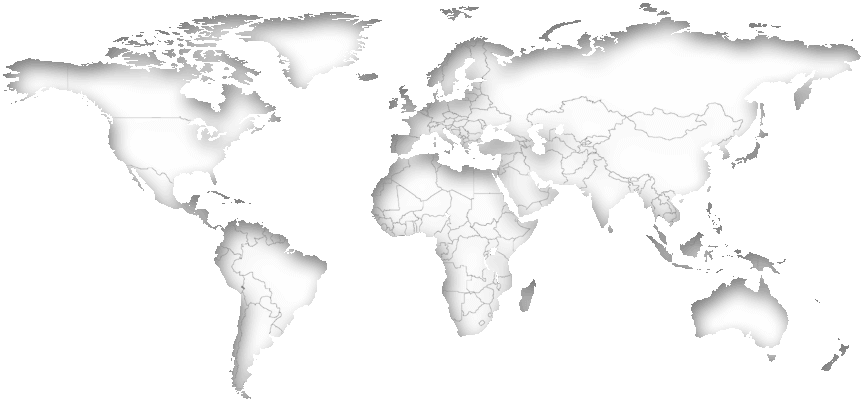 Geography
Czechia is a landlocked country in the western part of Eastern Europe. The land has a total area of 78,870 km² (30,452 mi²). This land area is approximately 99% of the area of Maine. Czechia is thus the 21st biggest country in Europe and in terms of area ranked 118th worldwide. A considerable share of the inhabitants (74%) belongs to the urban population. Around one in nine residents lives in Prague alone.
Czechia is comparatively low at an average elevation of 433 meters above sea level. The highest mountain peak (Sněžka) is at 1,602 meters. There is no access to the open sea. There are direct national borders with the 4 neighbouring countries
Austria
,
Germany
,
Poland
and
Slovakia
. The distance between New York City and the Capital Prague is about 6,580 km (4,089 mi).
On further pages:
Current time in Czechia:
00:00
August 2022
The countrywide time in Czechia is
Central European Time (CET)
.
As in many countries far away from the equator, there is a daylight saving time in summer. Related to GMT, the time difference is usually +1 hours in summer and +2 hours in winter. The next time change will be on October 30 at 2:00 am (local time).
Wie auch bei uns gibt es hier Sommer- und Winterzeit. Die nächste Zeitumstellung erfolgt am 30. October um 2:00 Uhr (Ortszeit).
Timezones and clock changes
Public Holidays in Czechia
Sunrise and sunset
Population
Life expectancy females:
Ø 81.3 years
Males/Females:
49.3% : 50.7%
Population pyramid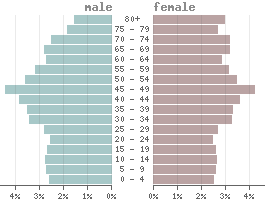 The currency in Czechia is
the Czech Krone (CZK).
1 Krone is divided into 100 Haleru.
Status: 08/13/2022
1 US Dollar = 23.68 Kronen
100 Kronen = 4.22 US Dollar
The climate in Czechia
A moderate climatic zone determines the weather in Czechia. As usual in the northern hemisphere, the days in the summer months are not only warmer but also longer. Depending on the season, the average daytime temperatures range between 1 and 24 degrees. In some parts of the country the temperature raises up to 27 °C. In the colder months and depending in the region, the temperature lowers down to -4°C in a month's average.
Average daytime and nighttime temperatures


Languages
Official language:
Czech
Religions
| Branch | distribution |
| --- | --- |
| Roman Catholics | 10.4% |
| Protestants | 1.1% |
| nondenominational | 34.5% |
| other | 54.0% |
more...
Economy
With an Human Development Index (HDI) of 0.900 Czechia counts as one of the high developed economies by UN-definition. However, the IMF does not share this classification. Considering the purchasing power parity Czechia is among the 30
richest countries
in the world.
Land use
| | |
| --- | --- |
| 55% Agricultural areas: | 43,031 km² |
| 35% Forest: | 27,352 km² |
| 0% Water areas: | 1,650 km² |
| 11% Others: | 8,486 km² |
more...
Transport
| | |
| --- | --- |
| Roadways: | 55,744 km |
| Railways: | 9,396 km |
| Waterways: | 664 km |
| Commercial harbors: | 1 |
| › Airports: | 128 |
Most important cities
| City | Country Part | Population |
| --- | --- | --- |
| Prague / Capital | Praha | 1,301,000 |
| Brno | South Moravian | 380,000 |
| Ostrava | Moravskoslezský | 290,000 |
| Starý Plzenec | Plzensky | 171,000 |
| Pilsen | Plzensky | 164,000 |
| Liberec | Liberecký | 104,000 |
| Olomouc | Olomoucký | 100,000 |
| Ceske Budejovice | Jihocesky | 96,000 |
| Ústí nad Labem | Ústecký | 93,000 |
| Hradec Králové | Královéhradecký | 93,000 |
| Pardubice | Pardubický | 89,000 |
| Havirov | Moravskoslezský | 83,000 |
| Zlín | Zlín | 79,000 |
| Kladno | Central Bohemia | 70,000 |
| Most | Ústecký | 68,000 |
| Karviná | Moravskoslezský | 64,000 |
| Opava | Moravskoslezský | 60,000 |
| Decin | Ústecký | 52,000 |
| Karlovy Vary | Karlovarský | 52,000 |
| Teplice | Ústecký | 51,000 |
| Jihlava | Vysocina | 50,000 |
| Prostejov | Olomoucký | 47,000 |
| Prerov | Olomoucký | 47,000 |
| Jablonec nad Nisou | Liberecký | 45,000 |
| Mladá Boleslav | Central Bohemia | 44,000 |
| Ceska Lipa | Liberecký | 39,000 |
| Trebic | Vysocina | 39,000 |
Political indicators
(Based on the "Worldwide Governance Indicators" project of the World Bank)
| | |
| --- | --- |
| Political stability: | ◈ |
| Rule of law: | ◈ |
| Effectivity: | ◈ |
| Regulatory quality: | ◈ |
| Voice accountability: | ◈ |
| Death penalty: | abolished in 1990 |
Existing trade agreements
Alliances