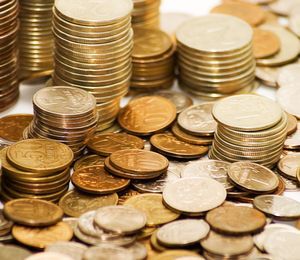 Countries that use the Namibian dollar
The Namibian dollar is an official national currency and used only in Namibia. 1 dollar is devided into 100 Cents.
The Namibian dollar is tied to the
South African rand
with a fixed exchange rate. Therefore, 1 dollar always equals to 1 South African rand.
ISO 4127:
NAD
Numeric:
516
List of all currencies
Exchange rate history 10 NAD in USD
The graph shown here shows the exchange rate development from January 2017 to June 2023. The exchange rate for 10 NAD moved during this time from USD 0.78 to USD 0.51. In these 77 months it fell by 34.0 percent.



Namibian dollar as currency
| Country | Region |
| --- | --- |
| Namibia | Southern Africa |
Currency reserves for the Namibian dollar
According to the International Monetary Fund, the total broad money (M3) amounted to NAD 133.08 billion at the end of 2021. For currency hedging, reserves were held in a total amount of 40.85 billion dollars. This corresponds to a ratio of 1:3.3. Or in other words, 10 of 33 dollars are deposited with a countervalue, which is internationally already above average.
All currency reserves are only held as foreign currencies, special drawing rights in the International Monetary Fund and other reserve positions. There are no governmental gold stocks.
›
Worldwide currency and gold reserves
Sources
All conversion rates are based on data from the
European Central Bank
.
Data on currency and gold reserves are from the
International Monetary Fund
.