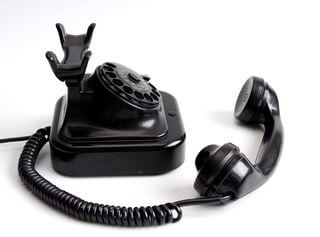 International calling codes
Each country has its own calling code. They are roughly grouped by region, e.g. all area codes in North America start with 1 and in Africa with 2. If you are calling from one country to another, you start entering the number with the so-called "international direct dial code" (IDD code). In North America this is always "011", so every call to Australia starts with the numbers 01161. However, this is not the same in all countries.


Dialing codes by region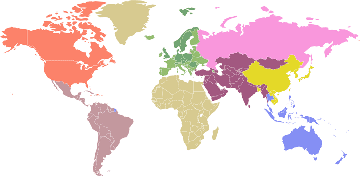 Making a phone call to another country
If you want to make a phone call to another country, you first dial the country code. This is followed by the area code (in most countries without the leading zero) and then the telephone number. The international country code is assigned by the International Telecommunication Union (ITU) and is valid worldwide. It is easy to see from the table which number has been assigned for which country. They are roughly based on the following regions:
North America
Africa
Western, Eastern and Southern Europe
Central and Northern Europe
South America
Australia, Oceania and Southeast Asia
Russia
East Asia
Near and South Asia
Calling code 1
A special feature of the calling codes exists in North America and the neighboring regions: Here, a full 26 countries (including 13 dependent territories) share a unique calling code. While the officially assigned prefix of the ITU is actually 1, we have added an additional area code in the table. This area code corresponds to a state within the USA and a province within Canada. Sometimes more than one area code is assigned to a state or province. The North American numbering plan, however, is uniformly valid for the entire region and handles all geographic regions without a further hierarchy by country. There is also no other prefix for a single city.
With the exception of special numbers, these telephone numbers have a uniformed and identical structure: The +1 and the 3-digit regional code are always followed by a 7-digit number. In the middle of New York, as well as in Sint Maarten, which has only 43,000 inhabitants.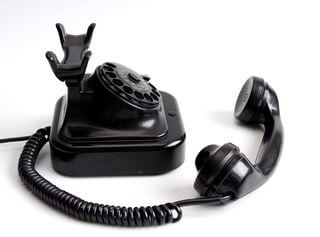 The international direct dial code
If you dial "011" first inside the USA, the telephone company knows that it is followed by the country prefix. If it is "52", the call is routed to Mexico. These leading numbers are called international direct dial codes (IDD). This scheme applies to the whole region of calling code 1, while in most other parts of the world, a "00" is used for international calls. In the countries of the former USSR, it is "810".
In some few countries, the IDD codes are also dependent on the network operator. In such cases, a sequence of digits defined by the individual operator must be dialed before the country code. In Brazil, customers of the provider Claro use "0021", while Telefonica customers type in "0015". We have marked these deviations in the table with the letter x.
IDD for national calls
The single "1" in front of a local area code often differs as well. In many smaller countries, this number is simply omitted because the numbering plan does not provide for so many different regions. In Europe, the "0" is often used instead to initiate a national long-distance call. In some countries like Italy, this zero is completely omitted. In Spain or Portugal, there is not even an area code.
The international direct dial codes are a relic from times when telephones still had rotary dials. With only 10 digits and without any additional buttons, there was no way around these prefixes. Fortunately, in the recent international number format, they can now be replaced in every country in the world with a plus (+) before the country code - but not for domestic calls.