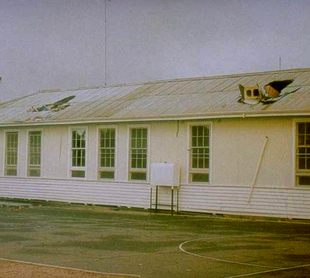 Earthquakes in Australia
In Australia there are very strong earthquakes with far-reaching consequences. Earthquakes with a magnitude of over 8.0 destroy numerous houses within a radius of several hundred kilometers and are causing great damage and devastation. Measured against the size of the country, earthquakes occur very rarely.
12 people died since 1950 by direct consequences of earthquakes. 3 earthquakes also caused a subsequent tsunami, which claimed further lifes and damages.
›
The most severe natural disasters worldwide
Back to overview: Australia
Earthquakes in Australia since 1950
The strongest earthquake in Australia happened on 05/23/1989 in the region Macquarie Station; New Zealand with a magnitude of 8.2 on the Richter scale. The earthquake also triggered a tsunami with further victims and destructions.

These statistics are based on datas from the National Geophysical Data Center / World Data Service (NGDC/WDS): Significant Earthquake Database.

doi:10.7289/V5TD9V7K

. Several data have been summarized and translated. Foto taken from National Geophysical Data Center (NGDC, public domain).