Turkey
Parliamentary republic
Independent since 1923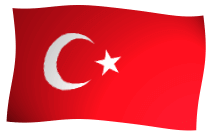 Official:
Republic of Turkey
Local name:
Türkiye Cumhuriyeti
Region:
Western Asia
Area:
785,350 km²
Capital:
Ankara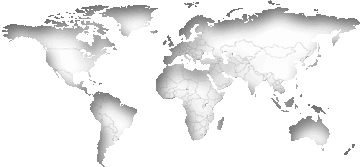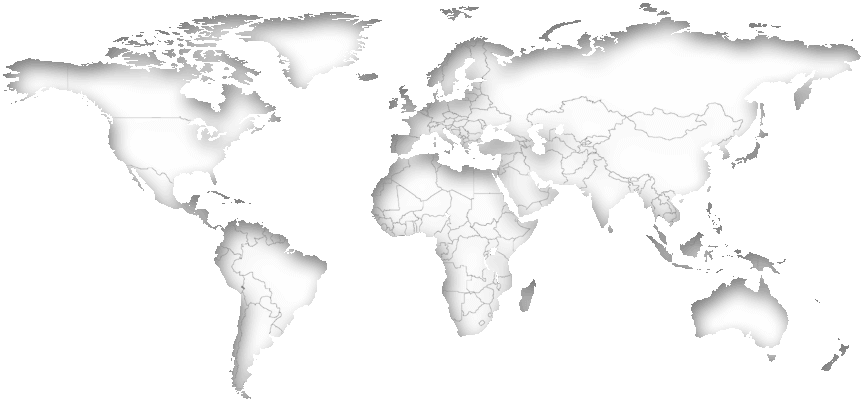 Geography
Turkey is a country between the Mediterranean and the Black Sea. The land has a total area of 785,350 km² (303,225 mi²) and a total coastline of 7,200 km (4,473.9 mi). This land area is approximately 113% of the area of Texas. Turkey is thus one of the largest countries in Asia and the 37th biggest in the world. A considerable share of the inhabitants (77%) belongs to the urban population. Around one in six residents lives in Istanbul alone.
Turkey is comparatively high at an average elevation of 1132 meters above sea level. The highest mountain peak (Ararat) is at 5,137 meters. The country has about 500 partially uninhabited
islands
. There are direct national borders with the eight neighboring countries
Armenia
,
Azerbaijan
,
Bulgaria
,
Georgia
,
Greece
,
Iran
,
Iraq
and
Syria
. The distance between New York City and the Capital Ankara is about 8,400 km (5,220 mi).
On further pages:
Population
Life expectancy females:
Ø 79.1 years
Males/Females:
50.1% : 49.9%
Population pyramid
The currency in Turkey is
the Turkish lira (TRY).
1 Lira is divided into 100 Kurus.
Status: 03/23/2023
1 US dollar = 18.97 Liras
100 Liras = 5.27 US dollar
The climate in Turkey
A large part of Turkey is located between the Mediterranean Sea and the Black Sea, which means that maritime sea air affects the country from both sides. Because of this, summers are very warm with temperatures often above 30°C and very little rainfall. Winters, on the other hand, are noticeably cooler and also more humid. The inland, especially southern and eastern Anatolia, is dominated by higher and therefore cooler mountain regions. With up to +45C° in summer and -40°C in winter, the mountains of Ararat have the greatest temperature fluctuations in Turkey. This area receives the most rain in summer as well.
Average daytime and nighttime temperatures


Languages
Official language:
Turkish
Religions
| Religion | Distribution |
| --- | --- |
| Christs | 0.2% |
| Sunni | 70.0% |
| Shia | 4.0% |
| Alevites | 25.0% |
| other | 0.8% |
more...
Economy
According to the definition from the International Monetary Fund (IMF), Turkey is a
developing country
because of its lower economic performance. Despite this classification, the country is currently also one of the
emerging markets
, i.e. countries with increasing industrialization.
With a Human Development Index (HDI) of 0.838, Turkey counts as one of the high developed economies by UN definition.
In terms of revenues, the Philippines ranks only 55th in the world and, with an
average annual income
of 9,900 USD is one of the upper middle-income countries.
Land use
| | |
| --- | --- |
| 6% Urban areas: | 44,090 km² |
| 50% Agricultural areas: | 393,303 km² |
| 29% Forest: | 226,731 km² |
| 2% Water areas: | 15,720 km² |
| 15% Others: | 121,226 km² |
more...
Transport
| | |
| --- | --- |
| Roadways: | 67,333 km |
| Railways: | 10,378 km |
| Waterways: | 1,200 km |
| Commercial harbors: | 1,217 |
| › Airports: | 41 |
Most important cities
| City | Region | Population |
| --- | --- | --- |
| Ankara / Capital | Central Anatolia | 5,663,000 |
| Istanbul | Marmara region | 14,670,000 |
| Bursa | Marmara region | 3,102,000 |
| Izmir | Aegean region | 2,931,000 |
| Gaziantep | Southeast Anatolia | 2,069,000 |
| Adana | Mediterranean region | 1,769,000 |
| Konya | Central Anatolia | 1,269,000 |
| Antalya | Mediterranean region | 1,068,000 |
| Diyarbakir | Southeast Anatolia | 1,010,000 |
| Mercin | Mediterranean region | 974,000 |
| Kayseri | Central Anatolia | 930,000 |
| Çankaya | Central Anatolia | 792,000 |
| Eskisehir | Central Anatolia | 747,000 |
| Bagcilar | Marmara region | 724,000 |
| Gebze | Marmara region | 687,000 |
| Denizli | Aegean region | 611,000 |
| Samsun | Black Sea Region | 595,000 |
| Sanliurfa | Southeast Anatolia | 574,000 |
| Kahramanmaras | Mediterranean region | 518,000 |
| Adapazari | Marmara region | 510,000 |
| Van | Eastern Anatolia | 481,000 |
| Karabaglar | Aegean region | 458,000 |
| Malatya | Eastern Anatolia | 453,000 |
Political indicators
(Based on the "Worldwide Governance Indicators" project of the World Bank)
| | |
| --- | --- |
| Political stability: | ◈ |
| Rule of law: | ◈ |
| Effectivity: | ◈ |
| Regulatory quality: | ◈ |
| Voice accountability: | ◈ |
| Death penalty: | abolished in 2004 |
Alliances