Qatar
Absolute monarchy
Independent since 1971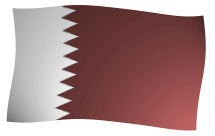 Official:
State of Qatar
Local name:
قطر / Qatar
Region:
Western Asia
Area:
11,610 km²
Capital:
Doha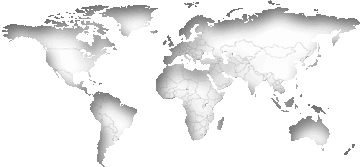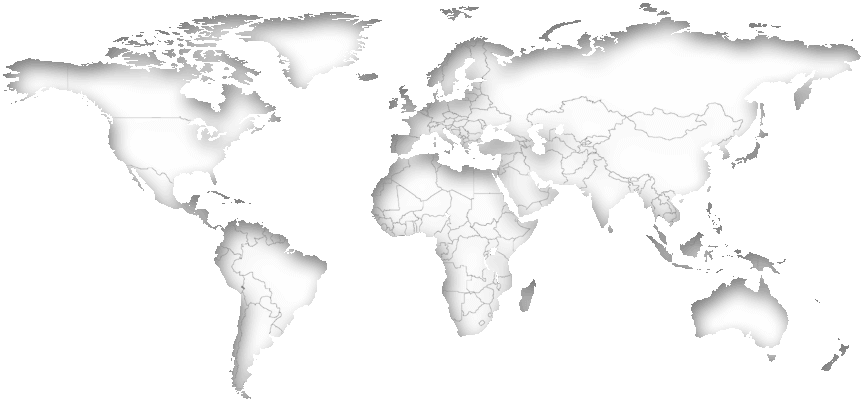 Geography
Qatar is a country on a peninsula in the Persian Gulf. The land has a total area of 11,610 km² (4,483 mi²) and a total coastline of 563 km (349.8 mi). This land area is approximately 111% of the area of Hawaii. Qatar is thus one of the smallest countries in Asia by area and ranked 165th worldwide. Urbanization in the country has progressed so far that all residents are now counted as part of the urban population. Almost every fourth inhabitant lives in Ar Rayyan.
With an average elevation of only 28 m above sea level, Qatar is one of the lowest-lying countries in the world. The highest elevation (Qurain Abu l-Baul) reaches only 103 meters. The country has 27
islands
in the open sea.
Saudi Arabia
ist the only directly neighboring country of Qatar. The distance between New York City and the Capital Doha is about 10,780 km (6,698 mi).
On further pages:
Current time in Qatar:
00:00
May 2023
The countrywide time in Qatar is
Arabia Standard Time (AST)
.
As in many countries, there is no daylight savings time in Qatar.
Related to Greenwich Mean Time, there's the same difference of 3 hours all over the year.
Sunrise and sunset
Population
Life expectancy females:
Ø 80.7 years
Males/Females:
72.7% : 27.3%
Population pyramid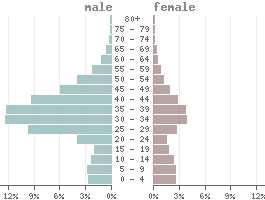 The currency in Qatar is
the Qatari rial (QAR).
1 Rial is divided into 100 Dirham.
Status: 05/26/2023
1 US dollar = 3.63 Rials
1 Rial = 0.28 US dollar
The climate in Qatar
The long summers are characterized by intense, dry heat from May to September, with temperatures rising to over 45 °C. The winter months, on the other hand, are mild, but can also be relatively cold, with temperatures below 10 °C. Precipitation occurs almost exclusively in winter and then predominantly only in the north of the country, where the influence of the Persian Gulf is stronger. Thus, the north receives up to 30 percent more precipitation than the south. In addition, Qatar experiences shamal winds, which cause sand and dust storms mainly on summer days. Large masses of sand are moved from the north (Jordan and Syria) to the Persian Gulf.
Average daytime and nighttime temperatures


Languages
Official language:
Arabic
| Mother tongue | Distribution |
| --- | --- |
| Arabic | 40.7 % |
| other | 59.3 % |
Religions
State religion:
Sunni Islam
| Religion | Distribution |
| --- | --- |
| Christs | 8.5% |
| Hinduists | 12.0% |
| Wahhabis | 46.9% |
| other Muslims | 30.6% |
| other | 2.0% |
more...
Economy
According to the definition from the International Monetary Fund (IMF), Qatar is a
developing country
because of its lower economic performance. With a Human Development Index (HDI) of 0.855, Qatar counts as one of the high developed economies by UN definition.
Considering the purchasing power parity, Qatar is among the 10
richest countries
in the world and, with an
average annual income
of 62,310 USD is one of the high-income countries.
Land use
| | |
| --- | --- |
| 13% Urban areas: | 1,495 km² |
| 6% Agricultural areas: | 656 km² |
| 0% Forest: | 0 km² |
| 81% Others: | 9,459 km² |
more...
Transport
| | |
| --- | --- |
| Roadways: | 7,039 km |
| Commercial harbors: | 129 |
| › Airports: | 1 |
Most important cities
| City | Region | Population |
| --- | --- | --- |
| Doha / Capital | Baladiyat ad Dawhah | 587,000 |
| Ar Rayyan | Baladiyat ar Rayyan | 606,000 |
| Al-Wakrah | Al Wakrah | 299,000 |
| Al-Khoor | Al Khawr | 202,000 |
| Umm Salal Muhammad | Baladiyat Umm Salal | 29,000 |
| Ash Shahaniyah | Baladiyat ar Rayyan | 8,380 |
| Dukhan | Baladiyat ar Rayyan | 7,250 |
| Umm Sa'id | Al Wakrah | 5,770 |
| Madinat ash Shamal | Madinat ash Shamal | 5,270 |
| Al Wukayr | Al Wakrah | 5,150 |
| Ar Ru'ays | Madinat ash Shamal | 3,330 |
| Umm Bab | | 2,500 |
| Al Ghuwayriyah | | 2,330 |
| Al Jumayliyah | | 1,790 |
| Fuwayrit | Madinat ash Shamal | 1,330 |
Political indicators
(Based on the "Worldwide Governance Indicators" project of the World Bank)
| | |
| --- | --- |
| Political stability: | ◈ |
| Rule of law: | ◈ |
| Effectivity: | ◈ |
| Regulatory quality: | ◈ |
| Voice accountability: | ◈ |
| Death penalty: | constitutionally allowed |
Existing trade agreements
Alliances