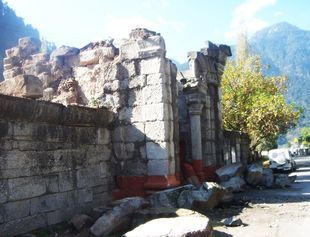 Earthquakes in Pakistan
In Pakistan there are partly large earthquakes with strengths of more than 7.0, which cause damages within a radius of over 100 kilometers. Measured by the size of the country, earthquakes do not occur very frequently.
Since 1950 more than 83100 people died by direct consequences of earthquakes. 2 earthquakes also caused a subsequent tsunami, which claimed further lifes and damages.
›
The most severe natural disasters worldwide
Back to overview: Pakistan
Earthquakes in Pakistan since 1950
The strongest earthquake in Pakistan happened on 09/24/2013 in the region Awaran, Kech with a magnitude of 7.7 on the Richter scale. The shifting of tectonic plates in a depth of 37 km resulted in 825 deaths. The earthquake also triggered a tsunami with further victims and destructions.

These statistics are based on datas from the National Geophysical Data Center / World Data Service (NGDC/WDS): Significant Earthquake Database.

doi:10.7289/V5TD9V7K

. Several data have been summarized and translated. Foto taken from National Geophysical Data Center (NGDC, public domain).