North Korea
People's republic (communist one-party system)
Independent since 1948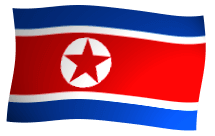 Official:
Democratic People's Republic of Korea
Local name:
Choson Minjujuui In´min Konghwaguk (Bukhan)
Region:
East Asia
Area:
120,540 km²
Capital:
Pyongyang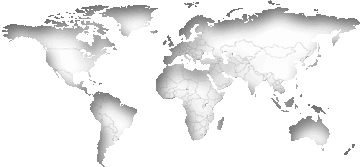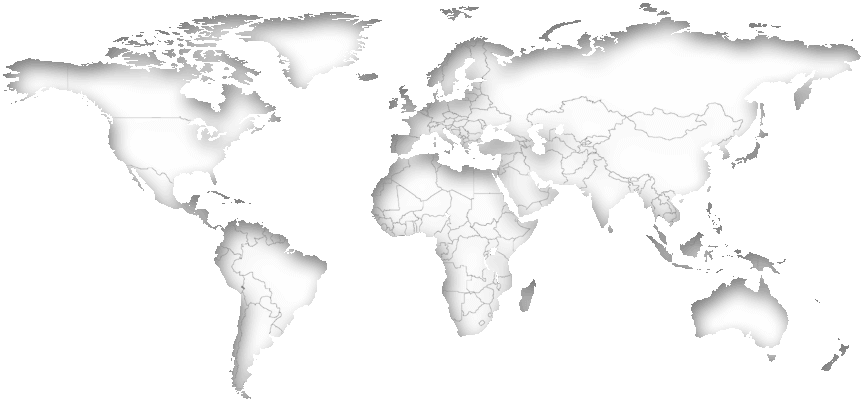 Geography
North Korea is a country in the north of the Korean Peninsula between the Yellow and the Japanese Sea. The land has a total area of 120,540 km² (46,541 mi²) and a total coastline of 2,495 km (1,550.3 mi). This land area is approximately 114% of the area of Ohio. North Korea is thus the 23rd smallest country in Asia and ranked 99th in the world. More than half of all residents (63%) live within cities. Around one in nine residents lives in Pyongyang alone.
North Korea is comparatively low at an average elevation of 400 meters above sea level. The highest mountain peak (Paektu-san) is at 2,744 meters. The country has 3,579 partially uninhabited
islands
in the open sea. There are direct national borders with the three neighboring countries
China
,
South Korea
and
Russia
. The distance between New York City and the Capital Pyongyang is about 10,940 km (6,798 mi).
On further pages:
Current time in North Korea:
00:00
June 2023
The countrywide time in North Korea is
Korea Standard Time (KST)
.
As in many countries, there is no daylight savings time in North Korea.
Related to Greenwich Mean Time, there's the same difference of 9 hours all over the year.
Sunrise and sunset
Population
Life expectancy females:
Ø 75.7 years
Males/Females:
49.5% : 50.5%
Population pyramid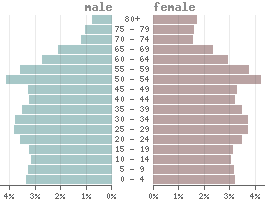 The currency in North Korea is
the North Korean won (KPW).
1 Won is divided into 100 Chon.
Status: 06/01/2023
1 US dollar = 905.45 Wons
1000 Wons = 1.10 US dollar
The climate in North Korea
A moderate climate zone determines the weather in North Korea. As usual in the northern hemisphere, the days in the summer months are not only warmer but also longer. Depending on the season, the average daytime temperatures range between -1 and 29 degrees. In some parts of the country, the temperature rises to 30 °C. In the colder months, and depending in the region, the temperature drops to -11 °C in a month's average.
Average daytime and nighttime temperatures


Languages
Official language:
Korean
Religions
| Religion | Distribution |
| --- | --- |
| Buddhists | 4.5% |
| Cheondogyo | 13.5% |
| Christs | 1.7% |
| Chuch'e | 64.3% |
| Shamanists | 16.0% |
Economy
North Korea is regarded as a so-called
pariah state
and is also included on the list of
rogue states
by the USA.
North Korea is considered one of the
most dangerous countries
worldwide.
Land use
| | |
| --- | --- |
| 2% Urban areas: | 2,344 km² |
| 22% Agricultural areas: | 26,326 km² |
| 50% Forest: | 60,366 km² |
| 0% Water areas: | 130 km² |
| 26% Others: | 31,504 km² |
more...
Transport
| | |
| --- | --- |
| Roadways: | 25,554 km |
| Railways: | 7,435 km |
| Waterways: | 2,250 km |
| Commercial harbors: | 264 |
| › Airports: | 1 |
Most important cities
| City | Region | Population |
| --- | --- | --- |
| Pyongyang / Capital | Pyongyang | 3,222,000 |
| Chongjin | Hamgyong-bukto | 615,000 |
| Hamhung | Hamgyong-namdo | 614,000 |
| Namp'o | P'yongan-namdo | 455,000 |
| Hungnam | Hamgyong-namdo | 346,000 |
| Sinuiju | P'yongan-bukto | 334,000 |
| Wonsan | Kangwon-do | 328,000 |
| Sariwon | Hwanghae-bukto | 271,000 |
| Kanggye | Chagang-do | 252,000 |
| Haeju | Hwanghae-namdo | 242,000 |
| Kaesong | Hwanghae-namdo | 193,000 |
| Hyesan | Yanggang-do | 174,000 |
| Anju | P'yongan-namdo | 168,000 |
| Kusong | P'yongan-bukto | 155,000 |
| Songnim | Hwanghae-bukto | 152,000 |
| Pyongsang | P'yongan-namdo | 100,000 |
| Hyesan-dong | Yanggang-do | 98,000 |
| Yuktae-dong | Hamgyong-namdo | 76,000 |
| Hongwon | Hamgyong-namdo | 71,000 |
| Najin | Rason | 66,000 |
| Ongjin | Hwanghae-namdo | 64,000 |
| Kilju | Hamgyong-bukto | 64,000 |
| Chaeryong-up | Hwanghae-namdo | 53,000 |
| Uiju | P'yongan-bukto | 50,000 |
| Hoeryong | Hamgyong-bukto | 44,000 |
| Sungho 1-tong | Pyongyang | 40,000 |
| Sunan | Pyongyang | 37,000 |
| Hwangju-up | Hwanghae-bukto | 36,000 |
Political indicators
(Based on the "Worldwide Governance Indicators" project of the World Bank)
| | |
| --- | --- |
| Political stability: | ◈ |
| Rule of law: | ◈ |
| Effectivity: | ◈ |
| Regulatory quality: | ◈ |
| Voice accountability: | ◈ |
| Death penalty: | constitutionally allowed |
Alliances