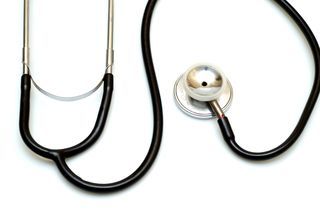 Weight and size
| | Male | Female |
| --- | --- | --- |
| Body height | 174 cm | 161 cm |
| BMI | 24.2 | 24.0 |
| Weight | 73.1 kg | 61.9 kg |
Diseases
| | North Korea | Ø worldwide |
| --- | --- | --- |
| Diabetes * | 6.40% | 8.81% |
| Tuberculosis | 5.13‰ | 1.34‰ |
| Malaria | 0.0% | 5.7% |
* The number of people suffering from diabetes refers only to inhabitants aged between 20 and 79 years.

Child vaccinations
| | North Korea | Ø worldwide |
| --- | --- | --- |
| Measles | 42.0% | 81.7% |
| Hepatitis B | 0.04% | 0.08% |
| Tetanus | 9.8% | 0.0% |
| DTP * | 4.10% | 8.14% |
* DTP is a combined basic vaccination against diphtheria, pertussis (whooping cough) and tetanus, which should be given to children up to the age of 23 months.

In North Korea, 17.4 percent of all over 15-year-olds are still smokers.
Medical supplies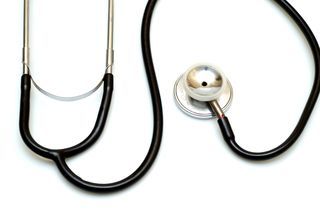 The medical care provided by doctors and hospitals in North Korea is above average and also exceeds the average achieved in the EU countries. The country provides 13.2 hospital beds per 1,000 inhabitants. The global mean here is 2.9 beds. Within the EU, 4.6 beds are available for every 1,000 residents.
With about 95,400 physicians in North Korea, there are about 3.67 doctors per 1000 inhabitants. Here again the comparison: worldwide this standard is 1.50 physicians per 1,000 inhabitants and in the EU is 3.57.
Through medical care, the mortality rate of major known diseases can be reduced as far as possible. For example, only about 24 percent of all people who suffer from cancer, diabetes, cardiovascular diseases or chylomicron retention disease (CRD) currently die.
Drinking water supply
Explanation of the graph:
Red line: access to water supply via wells or delivered drinking water
Green bars: Permanent access to running and tested drinking water connection
Only around 66 percent of the population has access to an immediately available running water supply. At least via springs and wells within a maximum distance of 30 minutes or supplied water, 94 peprcent of the population is supplied with largely clean drinking water. In a global comparison, only about 74 percent of the population has direct access to tested and always available drinking water. Within the European Union, this share is 98 percent. Only in a few countries does the proportion fall below 10 percent.
Sources
The above data correspond to the information from the World Health Organization, Global Health Workforce Statistics, UNICEF, State of the World's Children, Childinfo, Global Health Observatory Data Repository and OECD. The case numbers for the spread of the COVID-19 come from the European Centre for Disease Prevention and Control (ECDC).