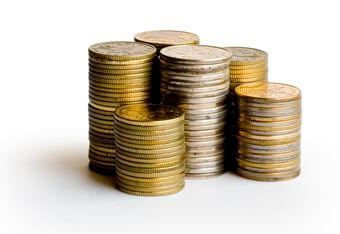 Gross debt in Israel
The government gross debt refers to the total of all sums of money that have to be paid to other countries, communities or institutions. Not included in the gross debt are the demands of a country to foreign ones.
The gross debt in Israel in the period from 1998 to 2021 was between 98.9 billion and 323.2 billion USD. The highest level of the last years at 323 billion US Dollar was reached in 2021.
Based on the number of inhabitants, this is a debt of 34,517 USD per person. For comparison, the average debt per person in the same year in the European Union was 33,827 USD.
Back to overview: Israel
Gross debt of the last 23 years in billion USD
| Year | Israel total | Israel per capita | EU per capita |
| --- | --- | --- | --- |
| 1998 | 104.02 bn USD | 17,421 USD | 14,079 USD |
| 1999 | 98.88 bn USD | 16,143 USD | 14,032 USD |
| 2000 | 99.60 bn USD | 15,837 USD | 11,241 USD |
| 2001 | 103.39 bn USD | 16,056 USD | 11,263 USD |
| 2002 | 103.09 bn USD | 15,691 USD | 12,266 USD |
| 2003 | 111.13 bn USD | 16,612 USD | 15,295 USD |
| 2004 | 116.96 bn USD | 17,177 USD | 17,606 USD |
| 2005 | 119.14 bn USD | 17,192 USD | 18,337 USD |
| 2006 | 116.95 bn USD | 16,580 USD | 18,887 USD |
| 2007 | 124.00 bn USD | 17,270 USD | 20,910 USD |
| 2008 | 149.31 bn USD | 20,428 USD | 24,100 USD |
| 2009 | 148.69 bn USD | 19,863 USD | 25,376 USD |
| 2010 | 159.43 bn USD | 20,913 USD | 26,515 USD |
| 2011 | 173.48 bn USD | 22,339 USD | 29,254 USD |
| 2012 | 170.16 bn USD | 21,510 USD | 28,198 USD |
| 2013 | 190.45 bn USD | 23,631 USD | 30,008 USD |
| 2014 | 198.00 bn USD | 24,100 USD | 30,677 USD |
| 2015 | 187.02 bn USD | 22,317 USD | 25,944 USD |
| 2016 | 192.65 bn USD | 22,543 USD | 26,287 USD |
| 2017 | 207.57 bn USD | 23,822 USD | 27,108 USD |
| 2018 | 219.59 bn USD | 24,721 USD | 28,543 USD |
| 2019 | 230.94 bn USD | 25,507 USD | 27,264 USD |
| 2020 | 285.81 bn USD | 31,015 USD | 30,919 USD |
| 2021 | 323.22 bn USD | 34,517 USD | 33,827 USD |
Comparison of gross debt per capita with the European Union in U.S. dollars
Israel

European Union