Bhutan
Constitutional monarchy
Independent since 1910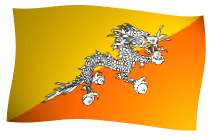 Official:
Kingdom of Bhutan
Local name:
འབྲུག་ཡུལ་ Dzongkha
Region:
South Asia
Area:
38,394 km²
Capital:
Thimphu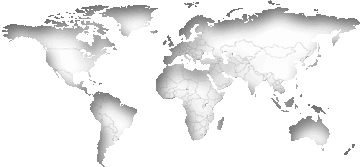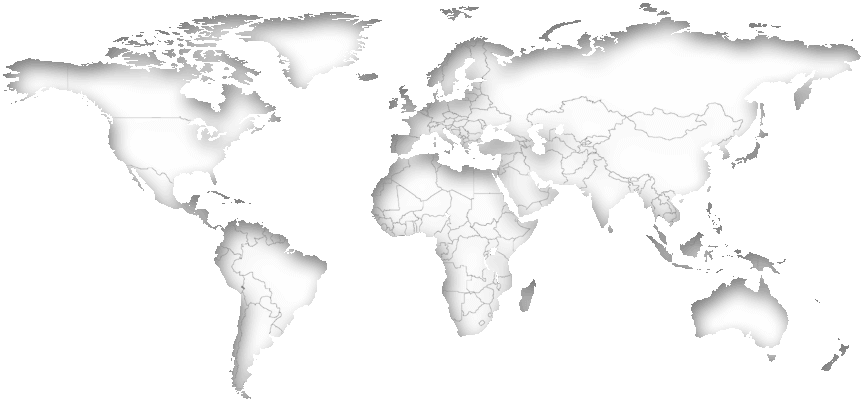 Geography
Bhutan is a landlocked country in South Asia, south of Tibet. The land has a total area of 38,394 km² (14,824 mi²). This land area is approximately 153% of the area of Maryland. Bhutan is thus one of the smallest countries in Asia by area and ranked 137th worldwide. Only slightly Less than half of all residents (43%) live within cities.
With an average elevation of only 3 m above sea level, Bhutan is one of the lowest-lying countries in the world. The highest mountain peak (Gangkhar Puensum) is at 7,570 meters. There is no access to the open sea. There are direct national borders with the two neighbouring countries
China
and
India
. The distance between New York City and the Capital Thimphu is about 12,260 km (7,618 mi).
On further pages:
Current time in Bhutan:
00:00
November 2022
The countrywide time in Bhutan is
Bhutan Time (BTT)
.
As in many countries, there is no daylight savings time in Bhutan.
Related to Greenwich Mean Time, there's the same difference of 6 hours all over the year.
Sunrise and sunset
Population
Life expectancy females:
Ø 72.5 years
Males/Females:
53.2% : 46.8%
Population pyramid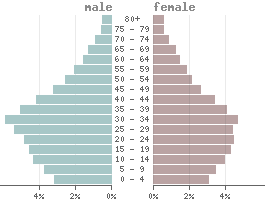 The currency in Bhutan is
the ngultrum (BTN).
1 Ngultrum is divided into 100 Chetrum.
Status: 11/28/2022
1 US dollar = 80.91 Ngultrums
1000 Ngultrums = 12.36 US dollar

Languages
Official language:
Dzongkha
Religions
| Religion | Distribution |
| --- | --- |
| Buddhists | 75.3% |
| Hinduists | 22.1% |
| other | 2.6% |
more...
Economy
Due to its political and financial situation, Bhutan is considered one of the
least developed countries
in the world.
Land use
| | |
| --- | --- |
| 14% Agricultural areas: | 5,295 km² |
| 71% Forest: | 27,433 km² |
| 1% Water areas: | 250 km² |
| 15% Others: | 5,667 km² |
Transport
Most important cities
| City | District | Population |
| --- | --- | --- |
| Thimphu / Capital | Thimphu | 115,000 |
| Punakha | Punakha | 22,000 |
| Tsirang | Chirang | 19,000 |
| Phuntsholing | Chhukha | 17,000 |
| Pemagatshel | Pemagatsel | 14,000 |
| Sarpang | Geylegphug | 10,000 |
| Samdrup Jongkhar | Samdrup Jongkhar | 7,510 |
| Wangdue Phodrang | Wangdi Phodrang | 7,510 |
| Samtse | Samchi | 5,480 |
| Jakar | Bumthang | 4,830 |
| Pajo | Punakha | 3,030 |
| Trashi Yangtse | Trashi Yangste | 3,030 |
| Mongar | Mongar | 2,970 |
| Tsimasham | Chhukha | 2,860 |
| Trongsa | Tongsa | 2,810 |
| Daga | Daga | 2,240 |
| Paro | Paro | 2,170 |
| Daphu | Chhukha | 1,670 |
| Ha | Ha | 1,450 |
| Panbang | Shemgang | 1,360 |
| Trashigang | Tashigang | 872 |
| Shemgang | Shemgang | 852 |
| Gasa | Gasa | 548 |
| Lhuentse | Lhuntshi | 100 |
Political indicators
(Based on the "Worldwide Governance Indicators" project of the World Bank)
| | |
| --- | --- |
| Political stability: | ◈ |
| Rule of law: | ◈ |
| Effectivity: | ◈ |
| Regulatory quality: | ◈ |
| Voice accountability: | ◈ |
| Death penalty: | abolished in 2004 |
Existing trade agreements
Alliances