Lesotho
Parliamentary constitutional monarchy
Independent since 1966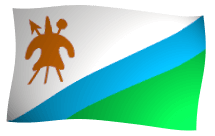 Official:
Kingdom of Lesotho
Local name:
Lesotho
Region:
Southern Africa
Area:
30,360 km²
Capital:
Maseru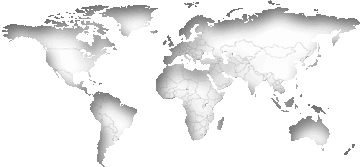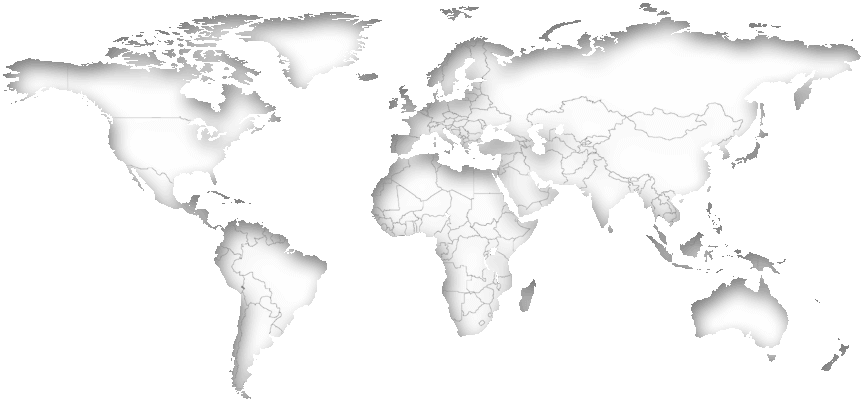 Geography
Lesotho is an enclave in the mountainous regions of South Africa. The land has a total area of 30,360 km² (11,722 mi²). This land area is approximately 121% of the area of Maryland. Lesotho is thus one of the smallest countries in Africa by area and ranked 142nd worldwide. Most of the population (71%) resides within rural regions.
Lesotho lies at an average elevation of 2161 m above sea level and is therefore one of the highest countries in the world. The highest mountain peak (Thabana Ntlenyana) is at 3,482 meters. There is no access to the open sea. Lesotho is fully enclosed by
South Africa
. The distance between New York City and the Capital Maseru is about 13,000 km (8,078 mi).
On further pages:
Current time in Lesotho:
00:00
January 2023
The countrywide time in Lesotho is
South Africa Standard Time (SAST)
.
As in many countries, there is no daylight savings time in Lesotho.
Related to Greenwich Mean Time, there's the same difference of 2 hours all over the year.
Sunrise and sunset
Population
Life expectancy females:
Ø 57.5 years
Males/Females:
49.4% : 50.6%
Population pyramid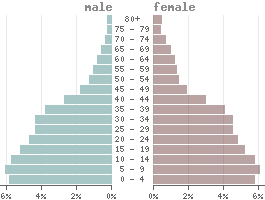 The currency in Lesotho is
the Lesotho loti (LSL).
1 Loti is divided into 100 Lisente.
Status: 01/28/2023
1 US dollar = 17.22 Lotis
100 Lotis = 5.81 US dollar
The climate in Lesotho
In Lesotho, a subtropical climate dominates. In the summer months there is hardly any precipitation and the usual evaporation ensures a strong dryness. Depending on the season, the average daytime temperatures range between 15 and 28 degrees. In the colder months, the average night temperatures drop down to -1 °C.
Average daytime and nighttime temperatures


Languages
Official languages:
Sotho, English
| Mother tongue | Distribution |
| --- | --- |
| Sotho | 85.0 % |
| Zulu | 15.0 % |
Religions
| Religion | Distribution |
| --- | --- |
| Christs | 80.0% |
| Native religions | 20.0% |
more...
Economy
Due to its political and financial situation, Lesotho is considered one of the
least developed countries
in the world.
In terms of revenues, the Philippines still ranks 169th in the world and, with an
average annual income
of 1,210 USD is one of the lower middle-income countries.
Land use
| | |
| --- | --- |
| 75% Agricultural areas: | 22,773 km² |
| 1% Forest: | 346 km² |
| 24% Others: | 7,241 km² |
Transport
Most important cities
| City | Region | Population |
| --- | --- | --- |
| Maseru / Capital | Maseru | 331,000 |
| Mafeteng | Mafeteng | 57,000 |
| Leribe | Leribe | 48,000 |
| Maputsoe | Leribe | 32,000 |
| Mohale's Hoek | Mohale's Hoek District | 28,000 |
| Qacha's Nek | Qacha's Nek | 26,000 |
| Quthing | Quthing | 24,000 |
| Butha-Buthe | Butha-Buthe | 16,000 |
| Nako | Maseru | 13,000 |
| Mokhotlong | Mokhotlong | 8,810 |
| Thaba-Tseka | Thaba-Tseka | 5,420 |
| Teyateyaneng | Berea | 5,120 |
Political indicators
(Based on the "Worldwide Governance Indicators" project of the World Bank)
| | |
| --- | --- |
| Political stability: | ◈ |
| Rule of law: | ◈ |
| Effectivity: | ◈ |
| Regulatory quality: | ◈ |
| Voice accountability: | ◈ |
| Death penalty: | constitutionally allowed |
Existing trade agreements
Alliances