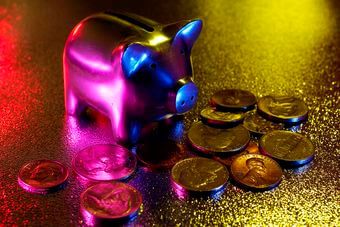 Gross debt in Benin
The government gross debt refers to the total of all sums of money that have to be paid to other countries, communities or institutions. Not included in the gross debt are the demands of a country to foreign ones.
The gross debt in Benin in the period from 1998 to 2021 was between 588.5 million and 8.6 billion USD. The highest level of the last years at nine billion US Dollar was reached in 2021.
Based on the number of inhabitants, this is a debt of 659 USD per person. For comparison, the average debt per person in the same year in the European Union was 33,695 USD.
Back to overview: Benin
Gross debt of the last 23 years in billion USD
| Year | Benin total | Benin per capita | EU per capita |
| --- | --- | --- | --- |
| 1998 | 1.02 bn USD | 158 USD | 14,079 USD |
| 1999 | 1.45 bn USD | 217 USD | 14,032 USD |
| 2000 | 1.39 bn USD | 203 USD | 11,232 USD |
| 2001 | 1.39 bn USD | 197 USD | 11,255 USD |
| 2002 | 1.29 bn USD | 177 USD | 12,258 USD |
| 2003 | 1.25 bn USD | 166 USD | 15,286 USD |
| 2004 | 1.33 bn USD | 172 USD | 17,595 USD |
| 2005 | 1.77 bn USD | 222 USD | 18,327 USD |
| 2006 | 0.59 bn USD | 72 USD | 18,877 USD |
| 2007 | 1.17 bn USD | 138 USD | 20,898 USD |
| 2008 | 1.79 bn USD | 206 USD | 24,086 USD |
| 2009 | 1.83 bn USD | 204 USD | 25,361 USD |
| 2010 | 2.00 bn USD | 218 USD | 26,496 USD |
| 2011 | 2.34 bn USD | 247 USD | 29,231 USD |
| 2012 | 2.18 bn USD | 224 USD | 28,174 USD |
| 2013 | 2.32 bn USD | 232 USD | 29,981 USD |
| 2014 | 2.96 bn USD | 288 USD | 30,648 USD |
| 2015 | 3.52 bn USD | 322 USD | 25,918 USD |
| 2016 | 4.25 bn USD | 377 USD | 26,261 USD |
| 2017 | 5.03 bn USD | 434 USD | 27,024 USD |
| 2018 | 5.86 bn USD | 491 USD | 28,448 USD |
| 2019 | 5.93 bn USD | 483 USD | 27,168 USD |
| 2020 | 7.22 bn USD | 571 USD | 30,783 USD |
| 2021 | 8.56 bn USD | 659 USD | 33,695 USD |
Comparison of gross debt per capita with the European Union in U.S. dollars
Benin

European Union